Skiing and snowboarding are two of the most popular winter sports in the world. In the United States alone, it's estimated that more than 20 million people are involved with one or the other! Not only will it get your blood pumping, but these outdoor activities will also allow you to soak up sunlight, which is crucial for the synthesis of vitamin D.
That's not all that either. Both sports are great cardiovascular exercises. In other words, it can help you burn calories and lose weight. Over time, it can also strengthen your muscles, especially the squads, gluten, calves, and hamstrings. On top of that, it can improve your flexibility, which in return, helps to reduce strains and sprains.
Other Benefits of Skiing and Snowboarding:
Create feelings of happiness by boosting endorphin production
Improves your core strength and balance, which can fend off slips and falls
Benefits your bones and joints not to mention prevent knee damage in later life
Being outdoors can help with stress and anxiety
Helps forms new relationships
Enhances your ability to concentrate
What Kind of Gear Do You Need For Skiing and Snowboarding
Both skiing and snowboarding require a specific set of gear. For one thing, you'll need a pair of skis, poles, and bindings for skiing. As for snowboarding, you'll need a snowboard. Aside from those things, you'll also need a pair of boots, helmet, ski pants, base layers, gloves, ski socks, and goggles. A backpack is also a good idea—that way, you can bring everything with you to the slopes.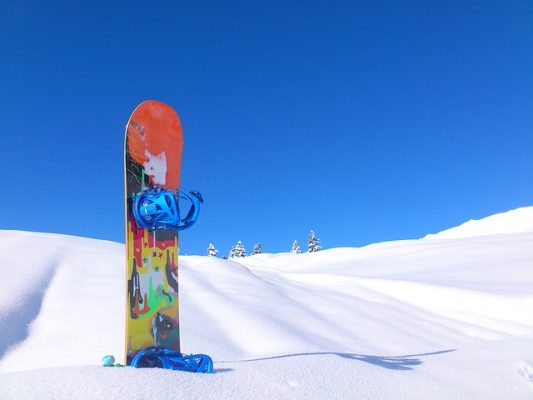 In terms of the skis, poles, bindings, boots, and snowboards, you can typically rent those at the mountain. With that said, many people like to invest in their own, especially if skiing or snowboarding is something that they do regularly. It might not be the cheapest, but it's worth it if you consider it to be one of your hobbies.
Tips for Keeping Your Skiing and Snowboarding Gear Clean
Your gear can get quite filthy after a day on the slopes. Sure, snow itself isn't dirty but chances are, you'll be sweating a lot and that can easily get on what you're wearing. Considering that, you want to do your part to keep everything clean.
As a general rule, you should be washing your gear once you get home—this includes your ski pants, base layers, gloves, and socks (for the purposes of this article, these are the items that we'll be focusing on). You don't want to let them "marinate" in sweat, dirt, and whatever else might be on the fabric. That can easily compromise the item and that's definitely not what you want given how expensive some of the things can be.
The good news is that these items aren't that difficult to wash at all. If anything, you just have to familiarize yourself with the steps and that's what we're here to do today!
How to Wash Snow Pants
Snow pants are different from regular pants in that the outer layer is almost always waterproof. That's not all, there's insulated material built-in which will keep you warm while you're up on the slopes. At the same time, they're soft, flexible, and breathable.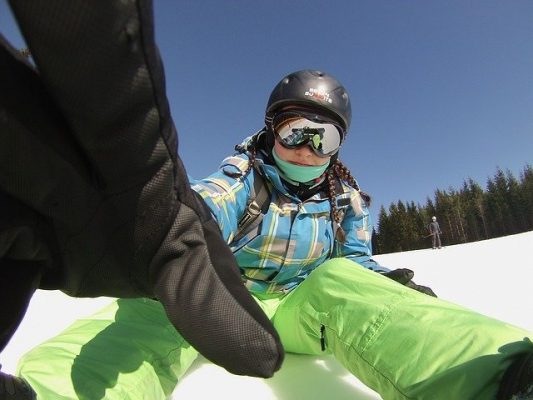 In general, there are two ways that you can wash these pants. Keep reading for the step-by-step instructions!
Method 1: Running Your Snow Pants Through the Washer
The first thing that you want to do is to read the tag. Generally speaking, you can find it on the inside section of the waistband. It'll let you know everything about how to wash the item including what temperature to use.
Once you've done that, you can prep your pants. Start by checking all of the pockets; you want to remove any items that might still be inside. You also want to remove any suspenders or belts that may be attached to the pants.
From there, you can throw the pants into the washer. Feel free to wash them with other items (it's highly recommended that you separate the garments with laundry bags). Next, add one scoop of ACTIVE detergent to the wash. Afterward, set the washing machine to a delicate or gentle cycle that uses cold water. It's important that you don't use hot water for your snow pants as the heat can damage the fabric.
Pro-tip: It's important to run the snow pants through a second wash cycle with a waterproofing solution after the initial washing. Make sure that the product is designated for clothing and follow the instructions on the label.
After washing your pants, it's time to dry them. Ideally, you want to let them air dry on a clothesline but you can also put them in the dryer on a low setting if it's listed in the care tag label. Do not use dryer sheets as they can ruin the waterproof finishing of the fabric.
Method 2: Washing Your Snow Pants By Hand
First things first, empty the pockets. Next, you want to prepare a tub with cold water and soap. That is, you want to add 1/2 a scoop of ACTIVE detergent. Ensure that the powder is dissolved by swishing the water with your hand.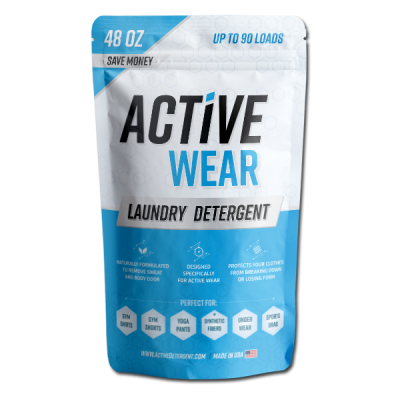 From there, you can put your snow pants in the water. Gently push them down with your hand—you want all parts of the pants to be saturated with soap. Once they're fully saturated, leave them alone for around 20-30 minutes; you want to give the detergent time to work its magic.
The next step is to rinse your snow pants. Drain the dirty water from the tub and refill it with clean water from the tap. Use it to rinse your pants clean. By the end of it, the water should run clear and there should be no soap bubbles.
Given the thickness of the pants, it's highly recommended that you rinse them again afterward. You want to be absolutely sure that there's no detergent residue on the fabric. Once you've done that, you can remove the excess water by gently squeezing the pants. Do not wring or twist the fabric.
Finally, you want to let the snow pants air dry. Do not leave them in direct sunlight as it can affect the waterproof finish. Depending on what it says on the care tag label, you may be able to get away with putting it in the dryer.
Best Way to Remove Stains From Your Snow Pants
If you have a stain on your pants, it's important to pretreat it before washing. To do that, you want to dissolve a bit of ACTIVE detergent in water. Apply the mixture to the affected area with a soft-bristled brush and scrub (snow pants are tougher than regular pants so you don't have to worry about it damaging the fabric). As a general rule, you want to work from the outside to the inside—not the opposite. When you're finished scrubbing, rinse the stained area with water. Once the stain is gone, you can wash the pants as directed.
Washing Ski and Snowboard Gloves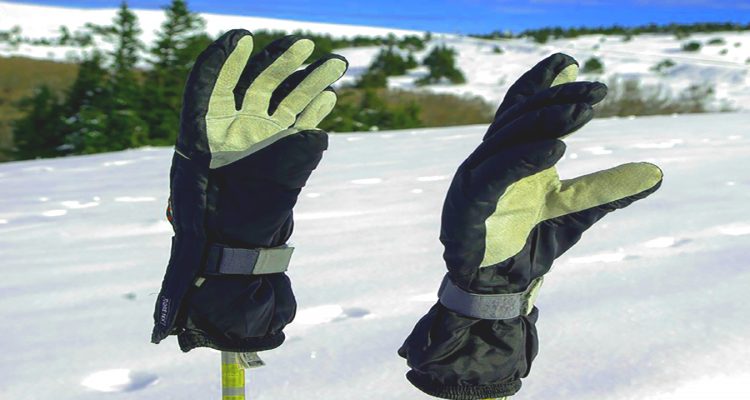 Ski/snowboard gloves are different from snow pants in that you don't have to wash them very often. Here are a couple of ways that you can clean them:
Washing Your Ski and Snowboard Gloves By Hands
Use a dry rag or cloth to remove any dirt or dust that's on the surface. From there, dissolve half a scoop of ACTIVE detergent in a sink of water. Ensure that the soap is fully dissolved before submerging your gloves in the mixture. Gently rub them together with your hands to distribute the detergent.
Soak the gloves for 15-20 minutes. Afterward, rinse thoroughly with water. Make sure that there's no detergent residue left on the gloves. From there, squeeze out the excess water  (don't be too rough when you're doing this). Allow them to air dry. Do not apply heat (i.e. do not put them in the dryer).
Can You Put Ski and Snowboard Gloves in the Washer?
It depends on what the gloves are made of. When in doubt, check the label that's inside—it'll tell you what you can and can't do.
Assuming that your gloves are machine washable, you want to put them in a laundry bag before loading them in. You can have a mixed load with other items as long as the colors are sorted. Add a scoop of ACTIVE detergent and run everything through with a cold, gentle cycle.
Take the gloves out of the laundry bag and let them air-dry afterward.
How to Wash Base and Mid Layers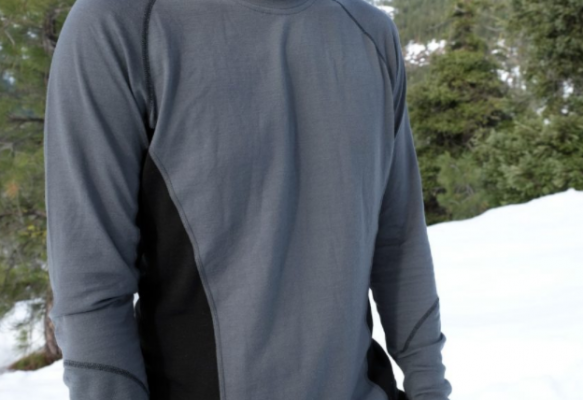 Base and mid-layers can typically be washed together with snow pants. Start by turning the items inside out. From there, load them in a laundry bag and put them in the machine. Add one scoop of ACTIVE detergent and run a cold water cycle on gentle. Do not use fabric softeners. Afterward, hang them up so that they can air dry. Depending on the material, you may be able to put them in the clothes dryer.
Alternatively, you can wash them by hand. Basically, you can just follow the same instructions as those for snow pants.
Note: This promotional offer is only guaranteed through the end of the day.