Gore-Tex is a brand of waterproof fabric. Designed for all-weather use, it is capable of repelling water while allowing vapor to pass through. As far as products go, they offer outerwear, footwear, gloves, and accessories.
About Gore-Tex
Gore-Tex, the material, was invented by Wilbert L. Gore and his son, Robert W. Gore. Interestingly enough, their discovery had been a happy accident. The pair eventually introduced it to the public in 1969.
Nowadays, the brand can be found at a number of retailers such as Atmosphere, MEC, REI Co-op, and Altitude Sports. While they do have their own website, it only functions as a catalog. If you click on an item, however, it will bring you to a page where you can purchase it.
More About Gore-Tex Outerwear
Gore-Tex offers a variety of outerwear, all of which boast their waterproof material. Not only are they fully resistant to water, but they're lightweight and breathable. Some of their most popular products include jackets, cargo pants, tights, windstoppers, and more. Price-wise, it's about what you'd expect for a well-established brand. To give you a better idea, most of their outer jackets are priced around $120 to $150.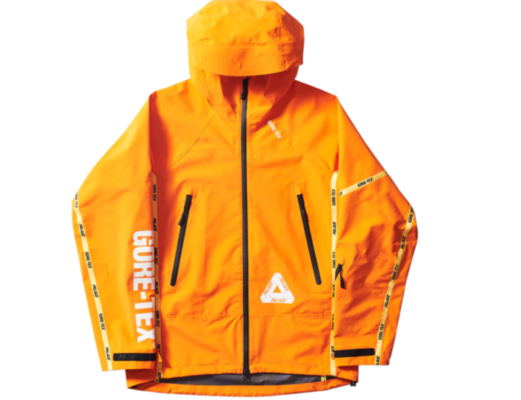 Aside from their own products, a number of other brands also use their technologies. For instance, they've partnered up with Arc'teryx, Galvin Green, Burton, Millet, Mountain Equipment, Spyder, Haglofs, and Peak Performance.
Taking Care of Gore-Tex Outerwear
Gore-Tex products are durable and easy to care for. Remember, the better you care for them, the longer they'll last! That's not only better for you, but it's better for the environment as well.
Given the nature of outerwear, it's inevitable that they will get dirty with repeated wear. For instance, dirt or mud might find its way onto the fabric. On top of all that, there's sweat to worry about! The last thing that you'd want is for your jacket to develop a pungent odor! Trust me, it can easily happen if you neglect it in a corner.
While their jackets don't have to be washed after each wear, you should clean them every once in a while. That will help to prevent the buildup of body oils and debris, both of which can damage the material over time. The same goes for their other products (e.g. pants, gloves, etc).
Not sure how to wash your Gore-Tex product? Don't worry, that's what we're here to talk about! We'll be going over the washing instructions for their various items below. Keep reading to learn more!
Waterproof Technologies Used by Gore-Tex
As mentioned earlier, Gore-Tex is known for their proprietary fabrics. Currently, they offer two product ranges—the original Gore-Tex and Gore-Tex Infinium.
The Original Gore-Tex
Original Gore-Tex products are guaranteed to keep you dry; they're breathable, waterproof, and windproof. You won't have to worry about windchill or sweat—the former will be blocked whereas the latter will evaporate from the surface. How does that work? The material actually contains tiny pores—they're small enough to keep the rain and snow out yet big enough to allow sweat to leave.
What's more, is that these products are treated with a durable water repellent—one that's safe for the environment. Not only that, but they feature Gore-Tex stretch technology, which allows for ease of movement.
Gore-Tex Infinium
Gore-Tex Infinium is different in that it is made for comfort and performance. In other words, it's perfect for those who have an active lifestyle. Not only is it comfortable, but it's also flexible—this makes it ideal for running, or going to the gym. Of course, you can also wear it to class or lunch downtown. It's super versatile!
Some products also come with a persistent beading finish that helps to repel light rain and snow. What this means is that water will run right off of the fabric. Speaking of which, the surface is also water resistant. In other words, you won't have to worry about getting caught in a light rain shower! Similarly, the fabric is also capable of blocking light winds—all while maintaining comfort.
Washing Instructions for Gore-Tex Waterproof Jackets
Now that we know more about their product range, let's take a look at how to wash their products. First off—their waterproof jackets. They may be waterproof but that doesn't mean that they don't need a good washing every once in a while!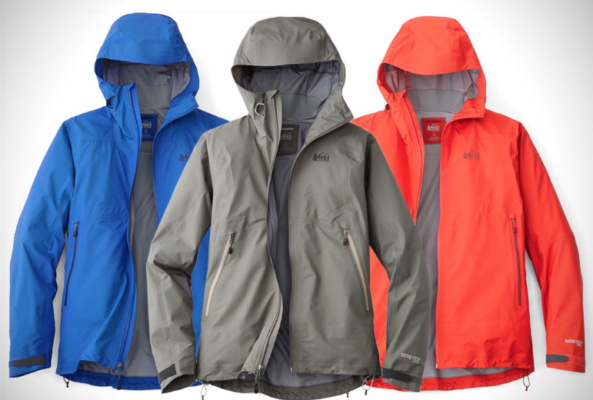 Machine Washing Original Gore-Tex Waterproof Jackets
You'll be happy to know that their original Gore-Tex product range is machine washable. Obviously, that includes their jackets! Don't just toss it in and call it a day, though. There are certain things that you want to do and certain things that you want to avoid.
Before washing your jacket, zip up the front. Don't forget the pockets as well! From there, fasten all the straps and flaps. It's probably also a good idea to take a look at the care tag label before proceeding.
Place your waterproof jacket in the washing machine. Ideally, you want to use a permanent press cycle—that will help the garment hold its shape. Not to mention that it'll minimize wrinkles! If your washer doesn't have that setting, go for a delicate cycle. In any case, you want to try to limit the amount of spinning as that will help to reduce creasing.
Note: You can wash Gore-Tex jackets with other garments as long as they're not heavily soiled.
Add a scoop of ACTIVE detergent and wash the Gore-Tex jackets with warm water (105F/40C is best according to their website). Do not use stain removers or bleach. Likewise, you want to avoid fabric softeners as they will prevent sweat from being able to escape from the surface.
Wait for the wash cycle to finish before taking out your jackets. For the best results, let them air dry on a clothesline. However, you can also tumble dry on a warm, gentle cycle. Keep in mind, however, that you should always put your jacket in the dryer for 20 minutes once it's dried—that will reactivate the water repellent treatment on the outer surface. In fact, you can do that anytime you want to boost your jacket's water repellency!
Pro-tip: Don't have a tumble dryer? No problem! You can reactivate the water repellent with an iron. Place a cloth or towel between the jacket and iron and use it on a gentle setting (do not use steam). Keep in mind that this is only for products without a persistent beading surface.
As far as dry cleaning goes, you want to rinse the jacket with a clear hydrocarbon solvent before spraying water repellent on the outer surface. However, home laundering is always best!
Machine Washing Gore-Tex Infinium Jackets
Similar to the original collection, you want to start by making sure that all of the pockets and zippers are closed. Consider giving the manufacturer's instructions a quick read before continuing!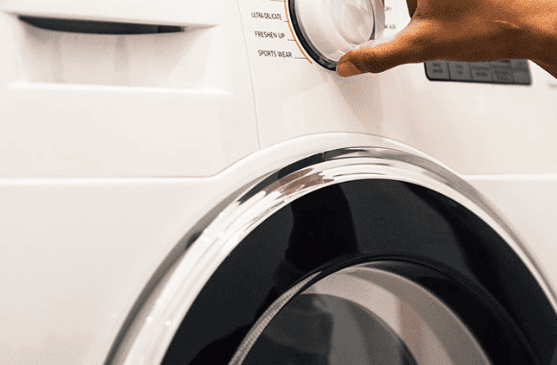 Once you've done that, place your Gore-Tex Infinium jacket into the washing machine. Add in a scoopful of ACTIVE detergent and wash with warm water on a permanent press cycle. It's perfectly fine to wash them with other items as long as they are capable of tolerating heat (some garments need to be washed with cold water).
Do not use chlorine-based bleaches as they can damage your product. In addition to that, you want to avoid fabric softeners as they can prevent sweat from moving to the surface (that's how it normally evaporates).
Take your Gore-Tex jacket out once the cycle is finished. Line dry the garment or put it in the dryer on a gentle setting. It's important that you do not dry it with high heat as that can damage the inner membrane. More details on the drying temperature can be found on the garment's care tag label.
Note: You will need to reapply water repellent if you are washing a Gore Windstopper jacket. On the flip side, you do not want to apply the treatment to jackets with persistent beading surfaces—that will affect its water repellency.
Washing Gore-Tex Jackets by Hand
It'll require more effort but you can also wash Gore-Tex waterproof and water resistant jackets by hand. Start by filling the tub with warm water (you probably won't be able to do so in the sink). Dissolve a scoopful of ACTIVE detergent and mix—you should end up with a soapy solution. Carefully place your jacket in; lightly press down to submerge the fabric. Once it's all in, let it sit for at least 20 minutes.
Swirl the jacket a few times and pick it up. Gently squeeze out the extra water before placing it on a clean surface. Remove the excess dampness with a clean towel before lining it dry. As with machine washing, you'll want to reactivate the water repellent by putting it in the tumble dryer once it's dried. Alternatively, you can iron it with low heat.
Note: Their pants can also be washed in the same way.
How to Wash Gore-Tex Gloves
Gore-Tex offers a variety of gloves—some are waterproof, some are not. Either way, you want to wash them by hand.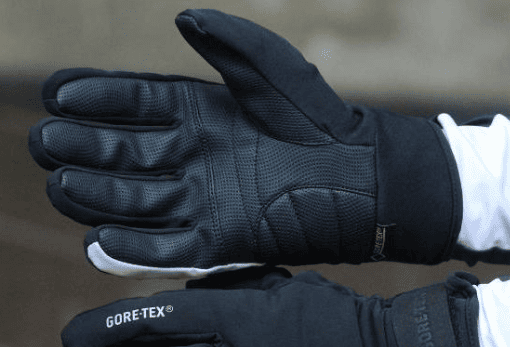 Hand Washing Your Gore-Tex Gloves
Before washing your gloves, give them a good shake—that will help to get rid of any dirt or grit that's trapped in the hand chamber. Once you've done that, fill a bucket with lukewarm water. Add in a little bit of ACTIVE detergent and mix. Put your gloves in (make sure that the fabric is fully immersed) and let them sit for 20 minutes. Stay away from fabric conditioners as they can damage the material!
Pick them up and gently squeeze water from the gloves. Place them on a clean towel with the wrist points down to dry. Do not apply heat to the fabric. When they're almost dry, put them on your hand—that will help restore them to their original shape.
Pro-tip: Have a stain on your glove? You can remove it by pre-washing it with ACTIVE detergent. Dissolve the powder in a sink of lukewarm and place the item in. You might also want to apply the detergent solution directly onto the fabric.
Are Gore-Tex Gloves Machine Washable?
Generally speaking, you do not want to put your gloves in the washer. As it is, the machines can be too rough. Not to mention that the straps and claps can get caught in the movement! For this reason, you should always wash them by hand.
Best Way to Clean GoreTex Footwear
Aside from clothes, the brand also sells footwear for men and women. Here's how to wash them.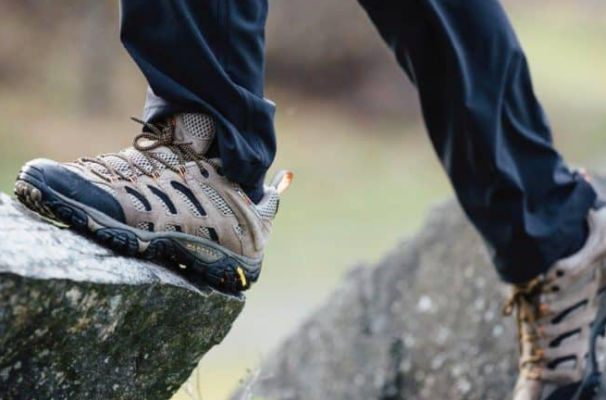 Cleaning Your Shoes By Hand
First things first, you want to shake out any sand or gravel that might be inside the footwear. It's also a good idea to remove the laces and insole (some might not be removable).
Create a soapy solution by adding a small amount of ACTIVE detergent to a bowl of lukewarm water. Dip in a cloth or brush and use it to clean the outer surface of the shoe. Always check the manufacturer's instructions before starting.
When you're finished, let it dry naturally at room temperature. Do not apply direct heat to the shoes as that can cause irreversible damage.
Note: This promotional offer is only guaranteed through the end of the day.