Reformation is a clothing company that's known for their sustainable fashion. Earlier this year, they launched their activewear line, Ref Active, which consists of various size-inclusive staples. Aside from that, they also sell shoes such as flats, loafers, and sandals.
More About Reformation
Reformation was founded by Yale Aflalo in 2009. A former model, she and a few others began selling customized vintage dresses out of a small storefront in LA. A huge success, they eventually opened a second store in New York. Since then, they've started to sell directly to consumers online.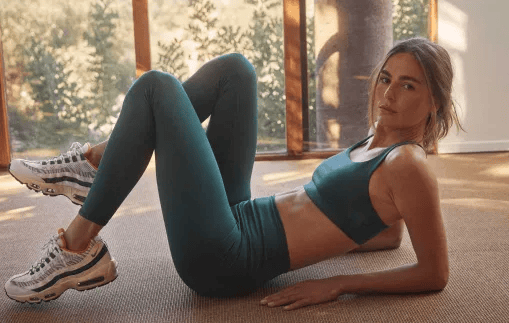 Not only is their online store popular, but they also operate seventeen stores globally.
What Kind of Activewear Do They Sell?
Their Ref Active line consists of various products including sports bras, leggings, shorts, tank tops, and more. Not only that, but they also offer active dresses and jumpsuits, all of which are made sustaiable with recycled fabric.
Their prices are quite reasonable as well. On average, you can expect to spend around $50 to $100 per item. For example, their Ecostretch leggings go for $78. And as far as shipping goes, it's free. The same for returns; you can return them if you're not satisfied with the product.
Taking Care of Your Reformation Activewear
Take care of your clothes and they'll last longer. This means washing them  as soon as possible; you don't want to let your sweat sit on the fabric as it can cause the fabric to deteriorate. Also, be careful how you wash the items. For one thing, you never want to use fabric softener; it'll trap in dirt and oils, which will actually make your clothes dirtier.
Need more help? Looking for more tips? Then be sure to read the rest of the post—we'll be going over how to wash their different products in detail below!
What Sustainable Materials Do They Use For Their Clothes?
Here's a quick rundown of the materials that they use for their apparel.
TENCEL™ Lyocell
TENCEL Lycocell is a type of rayon that's made from regenerated cellulose. Despite that, it's almost exactly the same as cotton property-wise. Not only is it soft to the touch, but it's also breathable and manages moisture well. This makes it a popular choice for clothing, especially activewear.
Recycled Cotton
Recycled cotton is made from post consumer cotton waste such as fabric scraps. It's soft, breathable, and has the exact same properties as regular cotton but without the environmental impact.
Deadstock & Vintage
A small percentage of their products are made from 'dead stock' fabrics—old, leftover materials that come from warehouses and other brands. Similarly, up to 5% of their clothing is made from vintage products (the company buys vintages pieces and repurposes them into new apparel).
TENCEL ™ X REFIBRA™
Refibra is a material that's made from upcycled cotton straps and wood pulp. Not only is it breathable, but it's also naturally soft on the skin.
REPREVE Polyester
Repreve is a brand of recycled polyester that's made from recycled plastic bottles. It's strong, lightweight, and easy to clean, which makes it an ideal choice for workout clothes. The only drawback is that it's not as breathable as some of the other fibers listed.
Ref Active Leggings: Washing Them So That They'll Last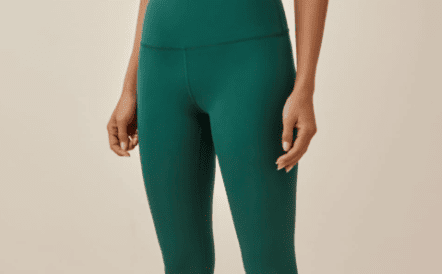 As a general rule, you want to be as gentle as you can when it comes to washing your leggings. There are two ways that you can do that, which we'll be going over below.
Machine Washing Your Reformation Leggings
Turn the leggings inside out; that'll prevent the outer layer from pilling. Also, make sure nothing is left in the pockets. Once you've done that, place them in a laundry bag (you can put more than one pair in as long as the bag isn't overstuffed).
Tip: Always pretreat stains before washing. Dissolve a bit of ACTIVE detergent in warm water and apply it onto the spot. Let it soak for at least 15-20 minutes before rinsing with water. Check to see if the stain is gone afterward. If not, repeat the above steps.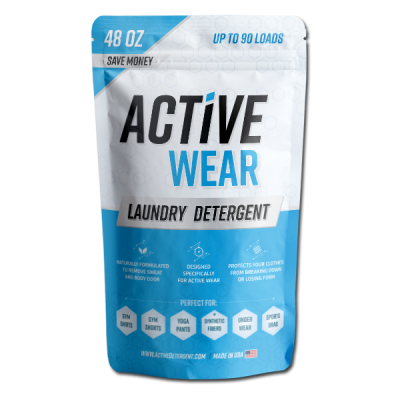 Tie or zip the bag closed and throw it into the washer. Do the same for the rest of your laundry (we recommend washing their leggings with other workout clothes) Add one scoop of ACTIVE detergent and wash on a gentle cycle with cold water. Never use hot water; the extreme heat can break down the elastic fibers and that can shorten the lifespan of your leggings.
And don't use any fabric conditioner—it'll leave behind a coating that'll make your clothes harder to wash. Not only that, but it'll reduce the ability to wick away moisture. Consider using white vinegar instead; it'll act as a natural softener and odor neutralizer. Simply add 1/2 to 1 cup during the final rinse cycle.
Take the leggings out of the bag once the cycle is finished and let them air dry on a laundry rack or hanger. You can also lay them flat to dry. Never use the dryer; it can cause your leggings to lose their form and shape.
Hand Washing Your Reformation Leggings 
Fill a sink or small washtub with cool to lukewarm water. Create a bath by adding 1/2 a scoop of ACTIVE detergent (you may need to add more if you're hand washing your leggings with other items). Wait until the powder is fully dissolved before submerging the garment.
Gently swish the leggings through the sudsy water. Avoid twisting or scrubbing actions as that can damage the fabric. Once you've done that, let them soak for 20 minutes (don't leave them in for too long—it can cause the colors to fade or bleed).
Run cool water through your leggings afterward. For example, you can hold them under the faucet. Continue until they're no longer soapy (the water should run clear when you're done). Press the excess water out of the fabric gently with your hands and lay the leggings flat to dry. You can also use a drying rack or hanger. Don't use the dryer as the heat is very harsh on the material.
Ref Active Sports Bras: Can You Put Them In the Washing Machine?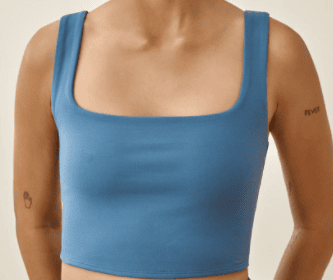 The short answer is yes—you can put your sports bras in the washer. The only requirement is that you must use a laundry bag. We'll be outlining the process below.
Machine Washing Your Reformation Sports Bras
Protect the outer layer of the bra by turning it inside out. Next, put it in a lingerie bag—it'll keep your item safe in the washing machine. You won't have to worry about it getting caught on other items or losing its shape. 
Tip: You can machine wash your workout bras with other gym clothes such as shorts, tanks, t-shirts, etc. Just remember to sort the colors beforehand; you don't want the colors to fade or bleed onto your other items. 
Zip up the mesh bag so that it's completely closed and add it to the washer. Once you've done that, pour in a scoop of ACTIVE detergent powder (you may need to add more if you're washing many things at once). Skip the fabric softener. Use distilled white vinegar instead; it'll soften your bras and neutralize any odors (1/2 a cup will suffice). 
Run a delicate or gentle cycle. Never use the normal setting—there will be too much agitation for your sports bras. Wait for it to finish completely before taking your laundry bags out. Retrieve your items and let them dry on a laundry rack or hanger, away from direct sunlight. You can also lay them flat to dry on a clean, hard surface.
Once again, never use the dryer. Not only can it cause shrinkage, but it can also warp the elastic fibers and that can affect the fit of your workout bras.
Washing Your Reformation Sports Bras The Old Fashioned Way
Prepare a sink; fill it with cool to lukewarm water and mix in ½ a scoop of ACTIVE detergent. Allow it to dissolve before submerging your sports bra. If you want, you can speed things up by giving the water a few swishes with your hand.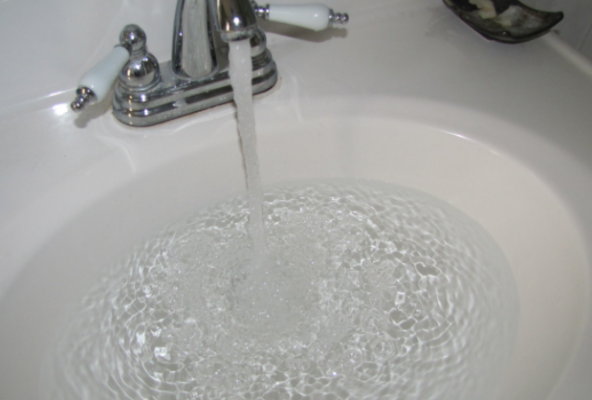 Turn the bra inside out so that the inner layer is on the outside and place it in the sudsy water. Swirl it gently a couple of times through the liquid before letting it soak for 20 to 30 minutes—you want to give the detergent time to remove the dirt and oils embedded in the fabric. And for those who are wondering, you can absolutely wash the bras with other items. For example, you can handwash them together with tanks, or t-shirts.
Rinse the garment thoroughly with cold water after soaking. Make sure that all of the soap suds are gone and place them on a clean towel—it'll help absorb some of the excess water. Never twist it like a dishcloth or towel; that will compromise the stretchy fibers.
The final step is to let them air dry. You can either lay the bra flat to dry or drape it on a laundry rack. Whatever you do, don't toss it in the dryer. 
Note: This promotional offer is only guaranteed through the end of the day.