Neleus is a relatively new brand that sells sportswear. Aside from leggings, which seems to be their best seller, they also sell tank tops, compression shirts, short sleeve shirts, long sleeve shirts for both men and women. According to their website, all of their products are appropriate for sports such as golf, cycling, basketball, and more.
More About Neleus
Neleus was established in 2008. While they do have an official website, most of their orders are through Amazon. With that said, they do accept custom and wholesale orders through their site. This is not too surprising, though, considering that they have their own activewear manufacturing factory!
In addition to clothing, they also sell a few types of sports equipment. However, they are not available for purchase on their Amazon store. 
A Closer Look at Neleus Activewear
As mentioned earlier, the brand offers athletic clothing for men and women. Some of their most popular items include high-waisted leggings, running tights, compression shorts, and workout tanks. Interestingly enough, however, they only have compression layers for men on their Amazon store.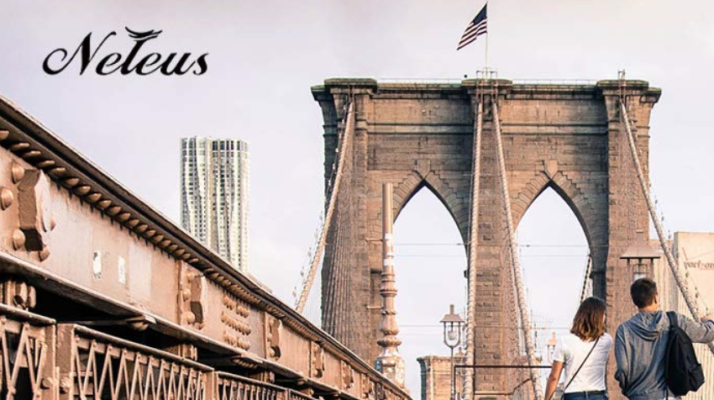 One of the greatest things about Neleus is their price. Their activewear is considerably cheap compared to other brands such as say, Underarmour or Lululemon. For instance, you can get a pair of running pants for under $18—something like that would easily cost three or four times that at other stores. Similarly, many of their leggings are priced at under $20. Remember, since it's Amazon, that price also includes free two-day shipping!
Taking Care of Neleus Activewear 
The general consensus from Amazon reviews is that their products are of decent quality. Still, clothing is clothing; their leggings and shirts will wear out over time. If you want to get your money's worth, it's important that you take proper care of each of the items.
How do you do that? Why, by washing them properly of course! After all, clothes, including activewear, tend to get quite a beating in the washer. Unsure of how to wash Neleus products? Don't be. We will be going over everything that you need to know below.
Before we get into that, though, let's take a look at what their activewear is made out of. At the end of the day, the type of fabric used determines how a certain garment should be washed.
Different Fabrics Used by Neleus
Neleus uses various types of technical fibers for their activewear. This makes sense when you think about it—you want something that's well suited for exercise, after all.
Polyester
Most of their items are made from polyester. Inexpensive, this man-made fiber is both durable and lightweight. On top of that, it is resistant to stretching and shrinking. While it can be used alone, it's often blended with other types of fabric such as cotton.
Moisture-wicking, polyester is capable of pulling perspiration from the skin to the surface, where it can readily evaporate. This makes it a suitable fabric for athletic wear.
Spandex
Spandex is often incorporated in other materials to provide stretch. Not only is it comfortable, but it molds to the wearer's skin. Due to its elasticity, it is frequently used in activewear.
Most, if not all of Neleus' products contain some degree of spandex.
How to Wash Neleus Yoga Pants, Tights and Leggings
You can wash their leggings, tights, and yoga pants in the same way. After all, they're made out of the same types of fibers. As a matter of fact, you can wash everything together in the same load (assuming that their colors work out).
Are Neleus Yoga Pants, Tights, and Leggings Machine Washable?
Yes, they are. If anything, it's the most straight forward way that you can wash them. Begin by turning the bottoms inside out. This will prevent the colors and dyes from fading; it will also prevent the outer surface from rubbing against the rest of your clothes, which can cause damage. We recommend putting them in mesh laundry bags for an extra layer of protection—that way, you'll be able to maximize their lifespan.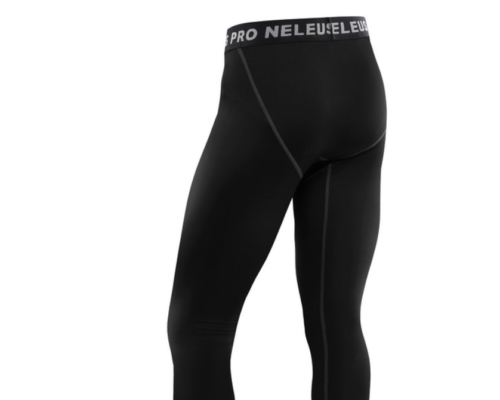 Depending on the size of your load, add one to two scoops of ACTIVE detergent. Load the leggings, tights, and yoga pants into the machine and wash everything with a delicate cycle. Always use cold water; hot water is not suitable for technical fibers. Do not add any fabric softener if you want the fabric to retain its moisture-wicking properties.
Pro-tip: White vinegar (yes, the condiment) can be used instead of fabric conditioners to soften your clothes. Simply add one cup to your washing machine.
Remove the yoga pants, leggings, and tights from the machine once the wash cycle is done. Avoid leaving them in for long periods of time—they will start to smell. Allow the items to stay on a clothesline until they are completely dry. Avoid putting them in the dryer; the warm air inside the machine will cause the items to wear out quickly.
How to Hand Wash Neleus Yoga Pants, Tights, and Leggings
Consider washing the items by hand if you want them to last—it is easily the gentlest method.
Depending on how many pairs you're washing, you can either do so in the sink or in the tub. In any case, you want to fill it three-quarters full with water. Add a scoop of ACTIVE detergent to create a soapy solution; mix it by agitating the liquid with your hand. Place your yoga pants, tights, and leggings in once soap suds are visible. Try your best not to overload the sink. If necessary, separate them into two rounds.
Allow the garments to sit and soak in the sink for at least 30 minutes—this will make them easier to clean later. Wash everything with your hands when the time is up. A great way to do this is to gently rub the fabric between your fingers or against itself. Drain away the dirty water when you're finished. Rinse the bottoms with clean water to get rid of the detergent. You might have to repeat this several times; continue doing so until the water becomes clear.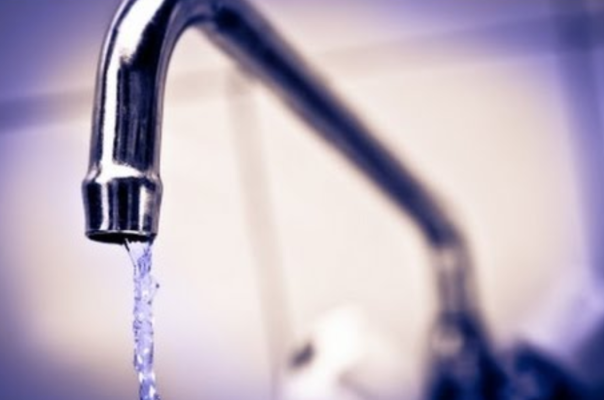 Lay the yoga pants, tights, and leggings flat on a clean surface. Avoid twisting the fabric at all costs; it is a much better idea to press down with a clean towel to remove the excess water. You can also try rolling it with the towel. Line them dry or drape them on a drying rack. Do not put them in the dryer for the reasons we mentioned earlier.
Pro-tip: Is there a spot on your leggings? You can easily get rid of stains by putting ACTIVE detergent directly onto the fabric. Mix it with water in a small container and apply with a soft brush. Make sure that the entire stain is saturated with detergent. Let it sit for at least 30 minutes before pre-treating the entire garment. You might have to repeat this a few times if the stain is still visible.
Washing Instructions for Neleus Compression Gear
Neleus also offers compression shorts for men. Given their close-fitting nature, it's a good idea to wash them regularly—especially if you just came back from the gym.
Can You Put Neleus Compression Shorts in the Washer?
Yes, their compression shorts are machine washable. To protect the elastic, you'll probably want to put them in a mesh laundry bag. A clean pillowcase works too if you don't have one of those (just tie off the end). You can wash them with other dark-colored clothing. With that said, try not to put them together with items such as jackets, or jeans—basically, things that can easily snag.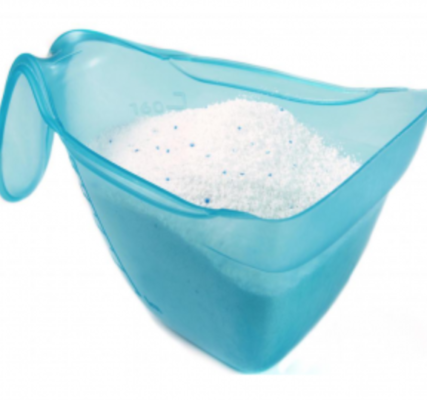 Load them in and add one scoop of ACTIVE detergent. Select a delicate cycle and wash with cold water—never hot water. Do not use fabric softeners—that will destroy the sweat-wicking finish. Try using white vinegar as a softening agent instead.
Wait for the cycle to finish completely before taking the shorts out. Let them air dry on a clothesline; it shouldn't take too long. Do not put them in the dryer—the fabric will not fare well in the high heat.
Washing Neleus Compression Shorts by Hand
Their compression shorts are also easy to wash by hand. If you wanted to, you could even wash them with your leggings or tights!
Begin by filling a container or sink with cold water. Create a soapy mixture by stirring in one scoop of ACTIVE detergent. Submerge the shorts into the liquid and let it soak for at least 30 minutes. As mentioned above, you can wash them with other garments as long as they are similar colors.
Wash the shorts once they've been soaked by rubbing the fabric against itself—pay extra attention to stains if there are any. Repeat with all of the items before draining away the dirty water. Rinse everything under the faucet; continue until the water becomes clear. Lay the shorts on a flat surface; excess water can be removed using a clean towel. Avoid twisting the shorts at all costs. Do not put them in the dryer.
Note: The methods described above can also be used to wash Neleus shirts, tanks, and other tops.
Best Laundry Detergent for Neleus Activewear
Looking for a laundry detergent for your Neleus leggings or shorts? Consider ACTIVE detergent. The way it's formulated, it is perfect for cleaning athletic clothing. What's great about it is that it contains three different types of plant-based enzymes, which allow it to dissolve oils, sweat, and bacteria in the fabric. Not only that, but the product comes with natural surfactants and chelating agents that restore the clothing fibers to their original state. Wouldn't you want to extend the life of your activewear?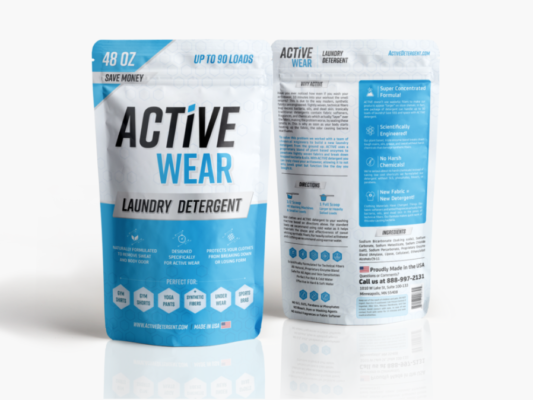 Worried about skin irritation? Don't be. ACTIVE detergent is ideal for those with sensitive skin as it is both hypoallergenic and fragrance free. Try it out for yourself and see what you think! One bag will be enough for 90 loads.
Note: This promotional offer is only guaranteed through the end of the day.