Leggings Depot is a California-based company that sells a wide assortment of leggings. In addition to women's leggings, which makes up most of their inventory, their catalog also includes a variety of styles for children. Aside from leggings, they also manufacture other types of apparel including jeans, joggers, skirts, jumpsuits, cardigans, and more.
More About Leggings Depot 
Leggings Depot is a relatively new company that is based in Vernon, California. Despite not having any brick-and-mortar stores, they have earned themselves a considerable reputation over the past few years. While they do have an official website, it is geared toward wholesale buyers only. For this reason, most of their products are sold via Amazon.
While they manufacture other types of apparel (the ones mentioned earlier), their Amazon store only sells leggings. It is currently unclear whether or not they plan on expanding their Amazon inventory in the near future. As far as we can tell, though, the brand is doing relatively well on the site with just their leggings. 
A Closer Look at Leggings Depot Leggings
The company offers a variety of leggings in different styles and colors. Aside from high-waisted capris, they also sell ultra soft and buttery soft leggings; fleece and yoga band leggings are available as well. Their jeggings are also popular with nearly 1,000 positive ratings on Amazon.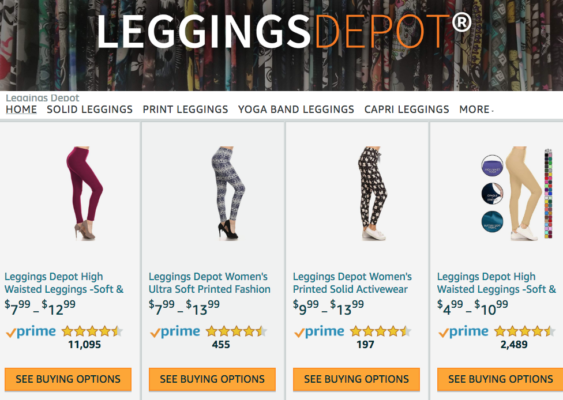 One of the greatest things about Leggings Depot is their price—their leggings are considerably cheaper than those sold by its competitors. For instance, you can get a pair of high-waisted leggings for just $4.99. Even their "nicer" styles are affordable at under $15. Remember, their products also come with free two-day shipping from Amazon for Prime members. Where else would you be able to get such cheap leggings, so fast? 
Another one of their selling points is that they offer numerous different styles. In addition to solid colors, they have many prints from purple pineapples to lily pads.
Taking Care of Leggings Depot Leggings
Their leggings generally hold up well. As with all apparel, however, they will wear out over time. Fortunately, there are things that we can do to prevent them from deteriorating prematurely. Ultimately, the key is to wash them with care. After all, they do take quite a beating in the laundry. Surely, you've had clothes "die" on you after being washed?
Want to know how to take care of Leggings Depot leggings? If so, you're in the right place! We will be going over their washing instructions below. Before that, though, let's take a look at the types of fabric that they use for their leggings. What's the secret to their "buttery softness"?
Fabrics Used by Leggings Depot
Leggings Depot leggings are all made out of the same fibers—polyester and spandex. More durable than cotton, these fabrics provide both comfort and free range of movement.
Polyester
Polyester is commonly used for activewear. A type of synthetic fiber, it comes with many benefits. Not only is it affordable but it is readily available. Moisture-wicking, it will pull perspiration away from the skin and to the surface, where it can readily evaporate. On top of all that, it is resistant to fading and wrinkles. What's there not to like about polyester?
Spandex
Spandex offers an incredible amount of stretch and strength. Compared to normal fabrics, it also dries faster and is able to return to its original shape. Known for its exceptional durability, it is often used in garments such as bodysuits, leggings, yoga pants, and compression layers. More often than not, it is blended with other fibers such as polyester.
Benefits of Blending Polyester and Spandex
Spandex (typically less than 10%) is often incorporated with polyester in activewear. Why? It increases the garment's stretchability—this makes it suitable for items such as yoga pants, leggings, and compression wear. Not to mention that it will help the garment retain its shape in the wash.
Washing Instructions for Leggings Depot Leggings
Leggings Depot leggings are generally easy to wash—you can do so either by machine or by hand. We'll be going over each method below.
Note: Make sure to read the care instruction label that is sewn onto the leggings before you start!
Putting Leggings Depot Leggings in the Washing Machine
Turn the leggings inside out before you start. This will prevent the colors from fading; it will also make the garments easier to wash as the inside will be exposed to the water and detergent. It is perfectly fine to wash them with other activewear as long as they are of like colors. In other words, you want to wash light colors with light colors and dar colors with dark colors. Whatever you do, don't mix the two—otherwise, the colors will bleed. Avoid washing them with heavy or coarse items such as jackets or hoodies as they can get damaged on contact.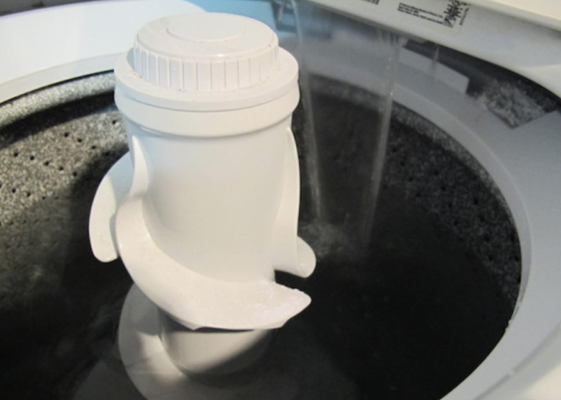 Pro-tip: Want your leggings to last? If so, you might want to invest in mesh laundry bags. Place your leggings inside and they will be protected from the rest of your clothes during the wash cycle. Pillowcases can also be used as alternatives—you just have to secure one end with an elastic.
Add one scoop of ACTIVE detergent to the load (two, if you're washing a lot of clothes). Put the leggings into the machine and wash with cold water on a gentle cycle. Do not use hot water—the temperature can damage the elastic, which will shorten the lifespan of your leggings. Avoid fabric softener; the leggings have a moisture-wicking finish that will be ruined by these products. Instead, use vinegar to soften your clothes. Bleach should also be avoided as it is harsh on the fabric.
Take out the load when the wash cycle is finished. Let the leggings air dry on a clothesline or on a drying rack. Avoid putting them in the dryer at all costs—the heat will damage the fabric, even on the lowest setting. It shouldn't take too long for the polyester and spandex to air dry, anyway.
Washing Leggings Depot Leggings by Hand
Consider washing the leggings by hand if you have a bit of extra time—they will last much longer this way. The entire process isn't that difficult either!
The first thing that you want to do is to pre-treat the leggings. Fill the sink with warm water and add a scoop of ACTIVE detergent. Agitate the water to mix the solution. Put a few pairs in—try your best not to overload the sink! Make sure that all of the fabric is fully immersed in the liquid. Let it sit like that for at least 30 minutes.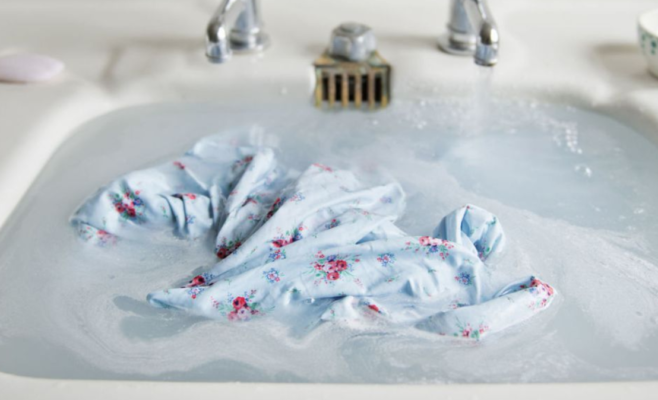 Pro-tip: You can also use ACTIVE detergent to get rid of stains. Mix a small amount with water in a small bowl. Apply it directly onto the leggings with a soft-bristled brush. Wait for it to steep into the fabric. Continue to pre-treat the garment when it is fully soaked through.
Pick up each pair of leggings from the sink. Wash the polyester-spandex material by rubbing it lightly with your fingers; you can also massage it with your hands. When you're done, drain away the dirty water. Rinse the detergent off of the leggings with water (you can either fill the sink with clean water or put it under the faucet). Transfer them onto a clean surface and lay them flat. Use a towel to gently press out some of the water. Never twist or wring the leggings—those types of motions will damage the polyester blend.
Let them air dry on a drying rack or on a clothesline. Never put the leggings in the dryer. Remember not to put the leggings under direct sunlight—the heat from that will also deform the fabric.
How to Remove Stains from Leggings Depot Leggings
It's not uncommon for leggings to get stained—especially if they're light colored. Don't worry, though, these types of spots are generally easy to take care of.
Create a Paste with Baking Soda
Did you know that baking soda is great for stains? Not only that, but it's non-toxic! Mix four tablespoons of baking soda with a quarter cup of warm water in a small bowl—the consistency should be like a paste. Apply a liberal amount onto the stained fabric with your fingers. Let it sit for at least one hour before laundering as normal.
Mix Baking Soda with Hydrogen Peroxide
Need extra scrubbing power? Mix one tablespoon of baking soda with two tablespoons of hydrogen peroxide. Apply a liberal amount of the mixture onto the stained area with a small brush. Let it sit on the garment for at least one hour—this will make the spot easier to clean later. Rinse off the paste and wash as normal.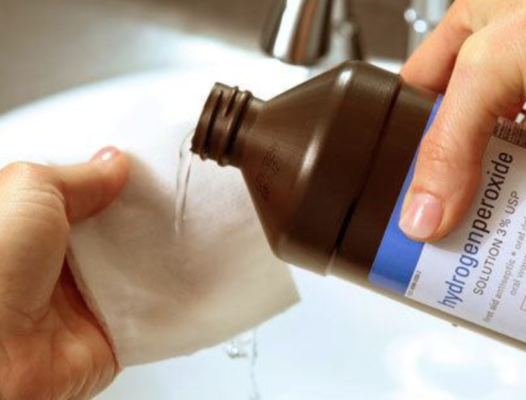 Use White Vinegar
White vinegar is also effective for stains. In a small tub or container, mix together 1/3 cup of distilled white vinegar to 2/3 cup water. Afterward, put the leggings in—make sure that it is fully immersed in the vinegar mixture. Let it soak for at least 30 minutes. You might have to repeat the steps a few times, depending on how set-in the stain is. Wash it as normal once the stain is lifted.
Use Hydrogen Peroxide
Hydrogen peroxide by itself can also be used to remove stains. Look for the 3% bottle at your drug store—it should be in the first aid section. To begin, you want to rinse the stain with warm water. From there, apply a generous amount of hydrogen peroxide to the fabric. Gently rub it in with a soft brush. Let it sit on the stain for at least one hour. Rinse the peroxide off with water. Repeat the steps if the stain persists. 
Use Rubbing Alcohol
Isopropyl alcohol aka rubbing alcohol can be used to remove stains from several types of fabric. Carefully pour some rubbing alcohol onto a sponge; use it to blot the stain. Turn the garment over and bloat more with an alcohol-soaked sponge. Gently rub the stain—be careful not to saturate the fabric. Rinse the item with warm water and allow it to dry.
Pro-tip: You can also scrub the stain with a bit of ACTIVE detergent after adding the rubbing alcohol.
Use Regular Salt
Salt, something that all of us have in the house, can be used to remove stains. Fill a tub with hot water and add four tablespoons of salt. Dampen a sponge with the mixture and use it to blot the fabric. Allow it to sit for at least 30 minutes before laundering as normal.
Best Laundry Detergent for Leggings Depot Leggings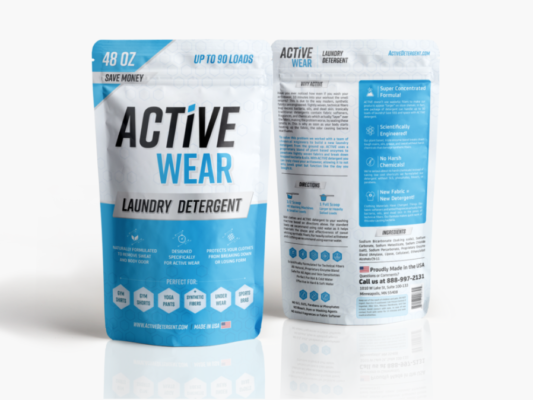 Looking for a great detergent for your leggings? Consider ACTIVE detergent. Specifically formulated for athletic clothing, such as the ones sold by Leggings Depot, it is capable of dissolving most of the gunk between the technical fibers—this includes oils, sweat, and bacteria. Free of fragrances, it is also hypoallergenic, which makes it perfect for individuals with sensitive skin.
Note: This promotional offer is only guaranteed through the end of the day.