Hunza G is a sustainable swimwear label that's known for their one-size-fits-all approach (they're suitable for a UK size 6 to 14/16), Aside from swimsuits, they also offer ready-to-wear such as dresses, most of which feature its signature crinkle-stretch fabric.
More About Hunza G
The company was founded by Peter Meadows in 1984. It wasn't until 2015, however, that the brand was relaunched as Hunza G. Based in the UK, the company is currently helmed by creative director, Georgiana Huddart, who has a background in fashion.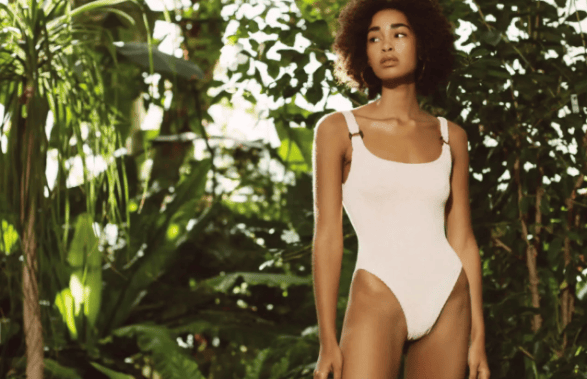 For those who want to shop offline, their products can be found at various retailers including Nordstrom, Net-A-Porter, Selfridges, and Saks Fifth Avenue.
What Kind of Swimwear Do They Sell?
Hunza G offers various types of swimsuits including one pieces and bikinis, all of which are available in a wide array of colors and patterns. That's not all—you can choose between different coverages as well.
And like most swimwear labels, their prices vary depending on the style. With that said, you can expect to pay around $170 for a suit.
Note: Don't worry if the bathing suit you're interested in is out of stock (they rarely hold all colors and styles in stock at once due to their sustainable production process); they will restock eventually. If you want to know when you can always sign up for email notifications. That way you'll be alerted once they've back!
Taking Care of Hunza G Swimwear
All swimsuits are delicate. They can easily get damaged, which is why it's so important to take proper care of them. For one thing, you want to treat them with a little extra care compared to your normal clothes. This means using a gentle detergent and cold water. And don't expose it to heat. If anything, that's the easiest way to ruin the fabric.
Need more tips? Looking for a guide on how to wash Hunza G swimwear? If so, you're at the right place! Keep reading for everything that you need to know about the topic.
What Materials Do They Use For Their Bathing Suits?
All of their suits are made from sustainable textiles. Let's have a look at them below.
Signature Crinkle 
Their signature crinkle fabric is made of 88% nylon and 12% elastane. Super stretchy, it's designed to adapt to the contours of your body. It also has excellent abrasion and wear resistance so you won't have to worry about it wearing out after just a few wears. Like all synthetic fibers, however, it's sensitive to heat (it can stretch out or even melt).
Nile Fabric
Their Nile fabric is a stretchy ribbed fiber that's recommended for those who want a slightly leaner fit. As with their signature crinkle collection, it's made of a nylon and elastane blend, which makes it both durable and comfortable.
Two Ways to Wash Hunza G One Pieces and Bikinis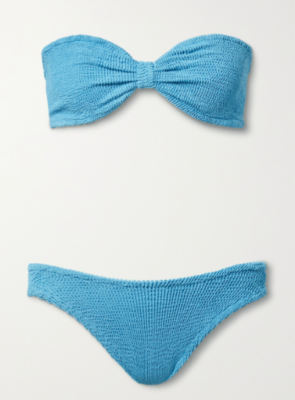 As a general rule, it's always better to hand wash your bathing suits—both one pieces and bikinis. Having said that, you can also put them in the washing machine with the rest of your clothes. You just have to be more careful.
How to Wash Your Hunza G Swimwear In the Sink
Rinse your bathing suit at the end of the day. For example, you can hold it under the tap or soak it in a sink (preferred). That'll get rid of any chlorine, sweat, or body oils that are on the fabric. It'll also prevent stains from building up.
Once you've done that, draw a bath. Turn on the faucet and fill a clean sink with cold water. If you want, you can also use a bucket or washtub. Add half a scoop of ACTIVE detergent and agitate the water with your hands—that'll give you a soapy solution.
Tip: Consider pre-treating stains, if there are any. Add a small amount of baking soda onto the spot and rub it in with your fingers. Let it sit for 15 to 20 minutes and rinse. Repeat the steps if the stain is still visible, otherwise, you can proceed to wash the suit as normal.
Turn your suit inside out (both the top and bottom pieces, for those who are washing a bikini) and place it in the sink; it should be completely covered by the water. Swirl it around a few times with your hands and let it soak for up to 30 minutes.
Rinse your suit afterward by holding it under running water. Continue until all of the soap is gone; the water should eventually turn clear. Give it a final rinse and gently press out the excess water. Alternatively, you can roll it in a dry towel. Don't twist or wring the item as that'll street the fabric.
When you're finished, let it air dry on a flat surface such as a table. Don't hang it up—the weight of the water can cause the fabric to stretch out. And never dry it in the dryer. The heat will permanently ruin the fibers.
Using the Washing Machine For Your Hunza G Swimwear
Rinse your bathing suit before putting it in the washer. If you can, give it a soak.
Once you've done that, put the suit in a mesh laundry bag. Make sure that it's turned inside out—that will protect the outer layer and prevent the colors from fading. It's not recommended that you put your swimsuit in the machine directly.
Tip: You can wash one pieces and bikinis with other delicates such as bras, sports bras, tanks, and undergarments. Just make sure that you're not mixing colors (ie. lights with darks) and you're good to go.
Zip up the bag and put it in the washer. Throw in your other laundry if you're washing a mixed load, otherwise, you can balance the weight by adding a few towels. That way, the cycle will run more smoothly.
Add one scoop of ACTIVE detergent powder to the dispenser (or drum). Skip the bleach and fabric softener. They'll do more harm than good to your suits. Once everything has been added, select your wash settings. For swimsuits, you always want to use a delicate cycle—it's the gentlest option when it comes to machine washing. And make sure to use cold water. Remember, you don't want to expose your swimsuits to heat.
Press start and wait for it to run. Retrieve your swimsuits once the cycle is finished and lay them flat to dry indoors in a well-ventilated room. Don't use a hanger or the dryer. Both can damage the item.
Washing Guide For Hunza G Ready-to-Wear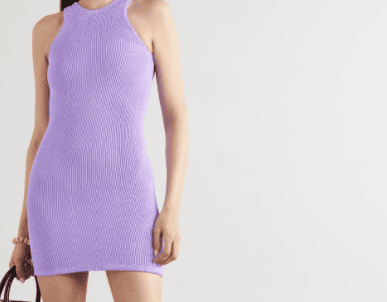 Hunza G also sells dresses that are made from the same fabric as their bathing suits. Here's how you can wash them.
Throwing Your Hunza G Dresses In the Washing Machine
Turn the dress inside out—that way, the wear will occur on the inside instead of the outside. Also, it's highly recommended that you use a laundry bag, especially if you're washing it with other items; it'll prevent it from getting caught or snagging.
Close the mesh bag and put it in the washing machine. Add the rest of your laundry (remember to sort out the colors) and pour in a scoop of ACTIVE detergent powder. You won't need anything else like bleach or fabric softener.
Tip: You can add one cup of white vinegar during the final rinse cycle—it'll act as a natural softener. Not only that, but it'll remove odors as well.
Next, select your wash settings. For dresses, it's best to use a gentle cycle with minimal agitation. And always use cold water—that'll make the fabric last longer. From there, press the start button. Let the washing machine run and retrieve your clothes once the cycle is finished.
You can either hang up the dress or let it dry on a drying rack. Avoid putting it in the dryer; you don't want to expose it to unnecessary heat.
Hand Washing Your Hunza G Dresses the Right Way
Start by drawing a bath for your dress. Fill a sink halfway with cool water and add 1/2 a scoop of ACTIVE detergent powder. Use your hands to agitate the water. Put your dress in once the solution is thoroughly mixed—it should be fully immersed in the solution. If you want, you can even hand wash it together with your swimsuit (assuming that they're of similar colors).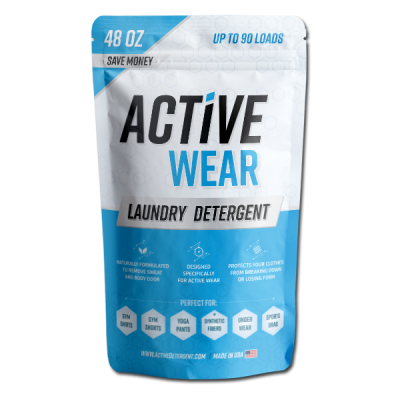 Swirl the dress around a few times and let it soak for up to 30 minutes. Rinse the item thoroughly with cool water afterward. We recommend rinsing it under the faucet, however, you can also rinse it in the sink (you'll have to refill it with water). Continue until there's no more soap film and all suds are gone.
Squeeze the excess water out of the fabric gently. Never wring or twist the item. If you want, you can also roll it in a clean towel. Once the moisture is out, lay it flat to dry on a clean surface, away from sunlight. Avoid the clothes dryer as the heat can stress and damage the fabric.
Note: This promotional offer is only guaranteed through the end of the day.