Aritzia is a fashion brand that specializes in women's clothing. Some of their in-house brands include Babaton, Wilfred, Tan, Sunday Best, Le Fou by Wilfred, and Denim Forum. They also sell accessories such as bags, shoes, scarves, belts, and mask masks.
More About Aritzia
Aritzia started out as a small boutique in a department store in Vancouver. Since then, the brand has grown tremendously. Nowadays, they operate more than 80 stores in North America, including a 13,000 sqft flagship store in New York City.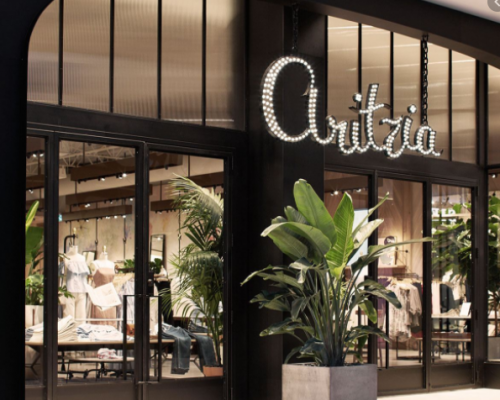 In 2012, they also launched their e-commerce site, which doubles as a digital magazine. It wasn't until 2016, however, that the company went public.
What Kind of Activewear Do They Sell?
Aritzia carries a wide range of clothing, including those meant for workouts. For example, they sell leggings (available in 4 rises and 5 lengths), bodysuits, sweatsuits, hoodies, tank tops, and shorts. In addition to that, they also offer sports bras and bralettes.
Price-wise, their products are quite competitive. To give you a better idea, their leggings are priced at around $25 a pair while their hoodies are $60+. Like most clothing companies, they also have a sale section, where you can pick up some of their items for cheap. Shipping is also free if your order is over $100 (otherwise, it's $8 for standard shipping).
Taking Care of Your Artizia Clothes
Their clothes are made from some of the best mills and factories around the world. In other words, they won't come apart after a few washes. With that said, you still want to do your part to take care of the items. That way, you'll be able to extend their lifespan further.
For starters, activewear such as leggings should always be washed after each wear; you don't want to let the sweat remain on the fabric as it can cause it to degrade. Not only that, but it can get smelly, which is something that you don't want to deal with.
Not sure how to clean your Artizia activewear? Well, that's why this page exists! We'll be going over everything that you need to know below. Keep reading for more information.
Fabrics That Are Used For Aritzia Activewear
Before we talk about how to wash their clothes, let's check out some of the fabrics that they use.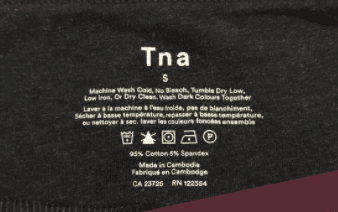 Polyester
Polyester is made from synthetic polymers. In other words, it's the opposite of cotton. Strong yet soft, it's ideal for active wear due to its durability. On top of that, it'll keep you dry by pulling perspiration away from the skin to the surface, where it can evaporate.
Aritzia uses polyester for their hoodies, sweatshirts, tanks, and more.
Elastane
Elastane goes by two other names—Lycra and spandex. Despite the different spellings, they all refer to the same synthetic material. Known for its elasticity, it's incorporated into clothing to provide stretch and flexibility. That is, it'll let you move around freely. Unlike polyester and other textiles, however, it's almost never used alone.
Aritzia uses elastane for their leggings, bralettes, tanks, shorts, and more.
Nylon
Nylon falls into the category of polyamide fabrics. Man-made, it's similar to polyester in many aspects in that it's lightweight, smooth, and quick-drying. However, it does have its differences. For one thing, it's generally softer. Not only that, but it's stronger as a material.
Aritzia uses nylon for their leggings, tanks, sweatshirts, and more.
Cotton
Cotton is one of the most popular fabrics used for clothes. Made of natural fibers, it's soft, comfortable to wear, and resistant to static build-up. On top of that, it can withstand detergents and heats, which make it easy to wash. However, it tends to wrinkle easily.
Aritzia uses cotton for their leggings, sweatshirts, tanks, and more.
How to Wash Artizia Leggings The Right Way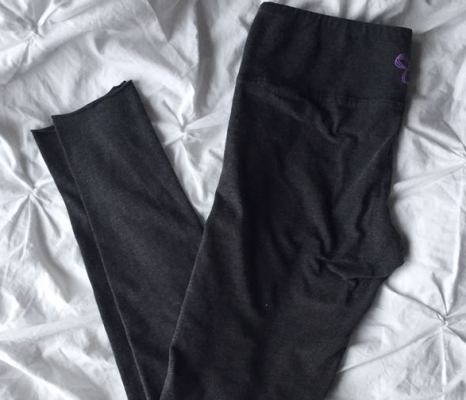 Option 1. Using the Washing Machine For Aritzia Leggings
All Aritzia leggings are machine washable. The first thing that you want to do is turn the item inside out—that way, the outer layer will be protected during the wash cycle. Not only that, but it'll expose the inner surface to the water and detergent. Next, stuff the leggings in a laundry bag. While it's not mandatory, it's highly advised as it'll prevent them from rubbing against the other items that are in the washer. A pillowcase makes for a great improv garment bag if you don't have one on hand.
Pro-tip: Excessively soiled leggings can be soaked with water and detergent before being put in the washer—that way, the stains are more likely to come out during the cycle.
Seal the garment bag and place it in the washing machine. It's fine to wash the leggings with other clothes as long as you're mindful of the colors. In other words, you don't want to wash black leggings with white tops.
Once everything has been placed inside, add one scoop of ACTIVE detergent (feel free to add more if you're dealing with a large load). Do not use bleach or fabric softeners; both will end up doing more damage than good. As for the machine settings, you want to opt for a gentle wash cycle with cold water. Hot water should never be used as it can compromise the fibers.
Let the washing machine do its thing before taking the items out to air-dry. As a general rule, you should never put activewear in the dryer and that includes leggings.
Option 2. Washing Artizia Leggings By Hand
Prepare a washbasin or sink by filling it with tepid or warm water. Add 1/2 scoop of ACTIVE detergent and agitate the water until it becomes a sudsy solution. Make sure that the leggings are turned inside out before placing them in the basin; they should be completely covered by the water. If necessary, press down on them with your hands so that the fabric is fully immersed.
Note: You can hand wash their leggings with other similarly-colored items.
Leave the leggings in the washbasin so that they can soak for about 15 to 20 minutes (the longer the better). Once the time has elapsed, drain the basin and refill with clean water. Use it to rinse the soap out of the garments; there should be no visible soap bubbles left when you're done. You can also hold the item under the tap directly.
The final step is to let them dry. Before you hang them up, though, it's a good idea to roll them up in a clean towel to absorb some of the excess moisture. Remember, you don't want to use the dryer when it comes to these types of leggings—the heat can cause irreversible damage to the fabric, which can affect their fit.
Cleaning Artizia Sports Bras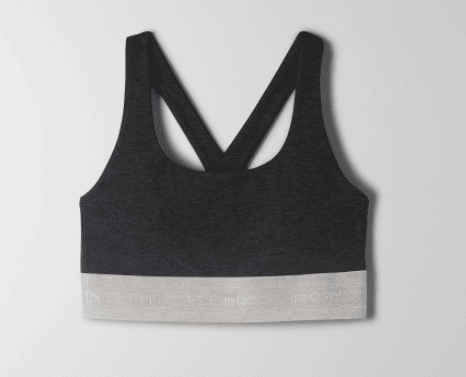 Option 1. Running Them Through the Washer 
Sports bras are machine washable, however, you want to be more careful with them as they tend to be more delicate. First things first, you should always use a garment bag when you're washing them—this is especially true if you're putting them in the washer with other items. It'll prevent them from being tossed and thrown around, which can damage the fabric.
Ensure that the bag is sealed before loading it into the washer with the rest of your clothes. Add in one scoop of ACTIVE detergent to the drawer or drum and run a delicate cycle with minimal spin. Cold water should be used as it's gentler on the fabric. Similar to their leggings, you want to avoid fabric softeners and bleach—your sports bras won't need those.
Press start and let your washing machine do its magic. Wait for the cycle to come to a stop before retrieving the garment bags. Take out your sports bras and let them air-dry indoors, away from sunlight. Never pop them in the dryer—the heat can and will damage the fibers and straps. Always let them dry naturally.
Option 2. Washing Aritzia Sports Bras By Hand 
Fill a sink or washbasin (you can use whatever as long as it's big enough for your sports bra) with tepid water. Dissolve half a scoop of ACTIVE detergent into the water by agitating it with your hand. Immerse your sports bra (feel free to wash more than one at a time) once the mixture turns soapy. If anything, the most important thing is to make sure that the fabric is fully submerged.
Gently rub the sports bra with your hand before letting it sit in the washbasin for 15-20 minutes; that will allow the detergent to work into the fabric. Afterward, drain the dirty water. Add clean water to the washbasin and rinse the bra until all of the detergent is gone; there shouldn't be any soap bubbles left over.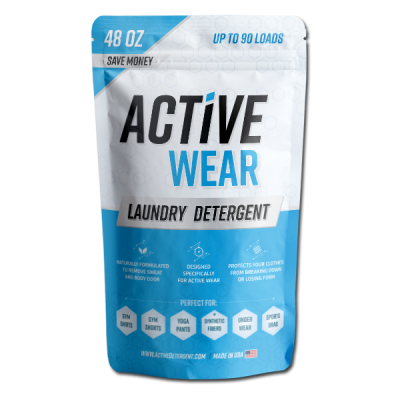 Once you've thoroughly rinsed the item, blot it with a clean towel. Proceed to air dry the sports bra by placing it on a drying rack or something similar. It's best not to hang them up by their straps as gravity can cause them to stretch out. Also, don't put them in the dryer. Like we mentioned earlier, the high temperature will cause the fibers to warp and deform. 
Note: This promotional offer is only guaranteed through the end of the day.