Albion Fit is a family-owned apparel company. Based in Utah, the brand offers an assortment of activewear from leggings to swimsuits. Aside from clothing, they also sell accessories such as wallets, headbands, bandanas, and scrunchies.
About Albion Fit
Albion Fit is dedicated to providing women with the most flattering and luxurious fitness apparel on the market. What sets them apart from other brands is that they are committed to the environment. Not only do they use earth-friendly materials, but they recycle plant waste in their manufacturing facilities.
Aside from their online shop, they have two retail locations—both in Utah. There's one in City Creek Centre in Salt Lake City and one in Fashion Place Mall in Murray.
More About Albion Fit Activewear
As mentioned earlier, the brand offers a wide range of sportswear. For instance, their fitness collection includes leggings, shorts, tanks, tees. On top of that, they have a swimwear line which consists of one piece, swim tops, swim bottoms, and coverups.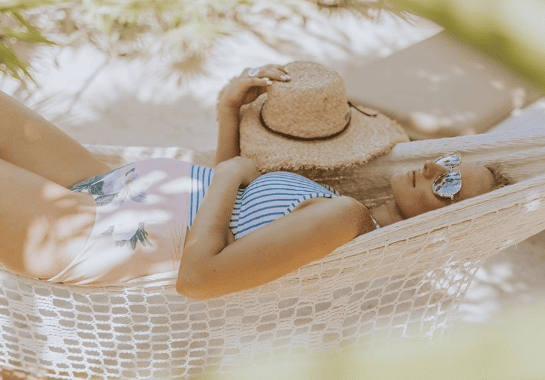 Speaking of which, they also have their own line of maternity swimsuits. Not only that, but they have petite and busty lines as well (XXS to XXL). In other words, there's bound to be a size that fits you!
Taking Care of Albion Fit Activewear
Albion Fit products are all made from high-performance fabrics and trims. Given their high-quality standards, it's not surprising that they pride themselves on every article that they sell. As a customer, you'll want to do your part to take care of their apparel. After all, wear and tear is not uncommon with clothes, especially if you wash them incorrectly.
Tips for washing activewear:
Wash the garments as soon as possible, especially if you just worked out—the sweat can break down the material over time
Do not use too much detergent
Air out the item if you don't have time to wash it right away
Always read the care tag label first
Not sure how to go about actually washing your Albion Fit items? No worries, that's why we're here! We'll be going over how to wash and clean their various items below. Keep reading to learn more!
Fabrics Used by Albion Fit Activewear
Before we go into how to wash their clothes, let's take a look at some of the materials and fabrics that they use. At the end of the day, that determines the washing instructions!
Nylon
Nylon is a type of synthetic polymer. Smooth and lightweight, it's suitable for a variety of products, including activewear. Not only is it known for its high strength, but it's also durable. For one thing, it has superior abrasion resistance! On top of all that, it's quick-drying and water repellent.
Albion Fit uses nylon in their leggings, sports bras, tops, joggers, jumpsuits and more.
Spandex
Spandex is a synthetic fiber that is known for its exceptional elastic properties. For this reason, it is often used in athletic attire. Extremely soft, the material offers a wide range of motion and flatters the figure. Typically, it is blended with other fabrics such as nylon, cotton, or polyester.
Albion Fit uses spandex in their leggings, sports bras, tanks, joggers, jumpsuits, and more.
Rayon
Rayon is a type of fiber that's made from regenerated cellulose. Highly versatile, it's often compared to nylon and silk in both feel and texture. Similar to cotton, it is breathable, which makes it a great option for activewear. In addition to that, it's comfortable and can be easily dyed a wide range of colors.
Albion Fit uses rayon in their tops, shorts, tank tops, and more.
How to Wash Albion Fit Leggings/Yoga Pants/Tights
Albion Fit offers various leggings for women. As mentioned above, most are made from a nylon and spandex blend, which means that they are easy to wash! In terms of how often you should wash them, that depends on your activity level. For instance, it's a good idea to put them in the washer after a high-intensity workout. After all, the fabric most likely would have come into contact with your sweat. If, however, you just wore them to walk your dog, you can probably wear them again before washing them.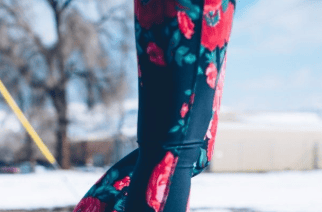 Are Albion Fit Leggings and Yoga Pants Machine Washable?
As with all nylon/spandex clothing, their leggings are machine washable. The first thing that you want to do is to turn the garment inside out—this is key to keeping them looking new longer. By doing this, the wrong side of the leggings will take most of the "abuse" instead of the right side. In other words, the outer surface will be much less likely to fade. Not only that, but it makes the washing easier as well! After all, most of the sweat will be in the inner layer. 
Pro-tip: Want to be more efficient? Make a habit of turning everything inside out before putting it in the hamper! That will save you some time when it comes to doing the laundry.
Want your Albion Fit leggings to last longer? If so, put them in a mesh laundry bag—that will add an extra layer of protection when it comes to washing. Assuming that you wash the items with other garments (which is perfectly fine), the bag will minimize rubbing and friction, which can damage the leggings prematurely.
The next step is to place the leggings into the washer. Once you've done that, add the ACTIVE detergent—one scoop should suffice unless you have a large load. Close the door and select the cold wash cycle on a delicate or gentle setting. Do not use hot water; the nylon/spandex fabric may distort if exposed to high heat. Avoid fabric softeners and bleach.
Pro-tip: White vinegar is an excellent softening agent. You can add ~1 cup to your clothes if you want to soften the material—it is a much better option than fabric softener as the latter will prevent the fabric from wicking moisture.
Let the washer run the cycle. Take your Albion Fit leggings and tights out when it's finished. Remove them from the laundry bag and let them air dry at room temperature. Do not expose them to direct sunlight. Do not tumble dry.
Washing Albion Fit Leggings by Hand
Don't be intimidated—it's actually quite easy to wash leggings by hand. Start by filling the sink with lukewarm water. Next, add in a scoop of ACTIVE detergent; the goal is to create a soapy solution. To do this, you might have to agitate or swirl the liquid with your hand. From there, place your leggings in. Once you've made sure that the entire item is submerged, let it soak for 30 minutes.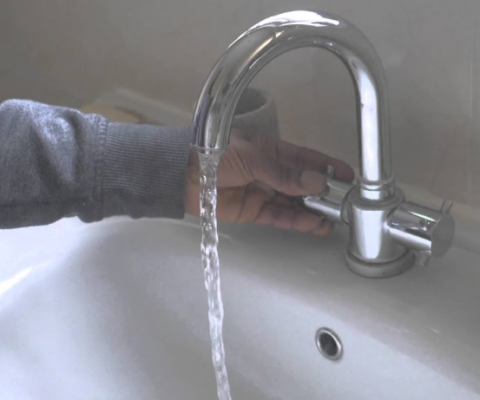 Gently knead and massage the fabric in the soapy water. Do not twist the nylon/spandex material as that can cause it to stretch. When you're finished cleaning, rinse the soap suds off under the faucet. It's important that you get all of it off, otherwise, it can irritate the skin!
The final step is to dry the item. Place the Albion Fit leggings on a dry towel and roll it up—that will remove most of the excess water. You can also pat it down with your hand. Afterward, hang it up and let it air dry. Once again, do not tumble dry!
Removing Stains from Albion Fit Leggings
Spilled some coffee on yourself? Perhaps you fell down on the ground, which left a mud stain on the fabric? No worries, you can easily remove it with a little bit of ACTIVE detergent.
First things first, locate the stain. The next thing that you want to do is to mix a bit of ACTIVE detergent with warm water. Make sure that it's fully dissolved being saturating the problem area with the mixture. Let it soak for up to 30 minutes—you want to give the detergent ample time to lift the stain.
Rinse the ACTIVE detergent off in the sink once the time has elapsed. Launder the leggings as normal if the stain is gone. If it isn't, repeat the above steps again.
Note: The methods mentioned above can also be used to wash Albion Fit tops and shorts.
Washing Instructions for Albion Fit Swimwear
As mentioned earlier, the brand offers various styles of swimsuits for both men and women. Here's how to wash them so that they will last!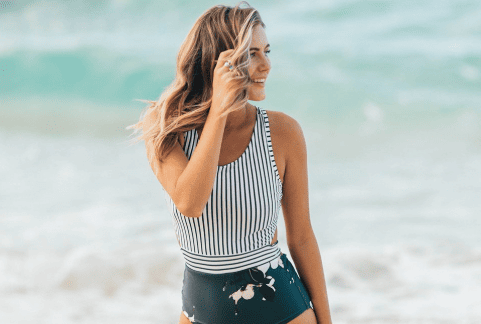 Washing Your Albion Fit Swimsuit with ACTIVE Detergent
There's one thing that you want to keep in mind when it comes to swimsuits—you want to rinse it as soon as you get out of the water. You might not notice it, but it's not uncommon for chlorine, salts, and sunscreen to stick to the fabric. Rinsing the suit with water will help to get rid of most of these chemicals.
Ready to wash it? Fill a bucket or tub with cool water and add in a bit of ACTIVE detergent (less than a scoop will suffice). Once it's dissolved, place your swimsuit in. Swirl it a few times in the liquid—make sure that it's fully submerged. Let it sit for 20 to 30 minutes.
The next thing that you want to do is to rinse the suit with water—the goal is to remove all of the detergents. That will ensure that there won't be any skin irritation. Not to mention that too much detergent can actually wear out the fabric!
Once you're finished, put the swimsuit on a clean towel. Roll it up inside to get rid of the extra water; you can also pat it down with your hand. Never twist the suit as that will stretch out and damage the delicate fibers. As far as drying goes, you want to let it air dry at room temperature. Do not use a hanger as that can distort the shape of the garment. Use a drying rack or lay it flat to dry. Never put a swimsuit in a dryer—that's the quickest way to ruin it.
Best Laundry Detergent for Albion Fit Activewear
Not all detergents are made equal—formulas will vary from product to product. When it comes to fitness apparel, you want to make sure that you're using the right detergent. More specifically, you want to use one that's specifically formulated for athletic clothing—like ACTIVE detergent.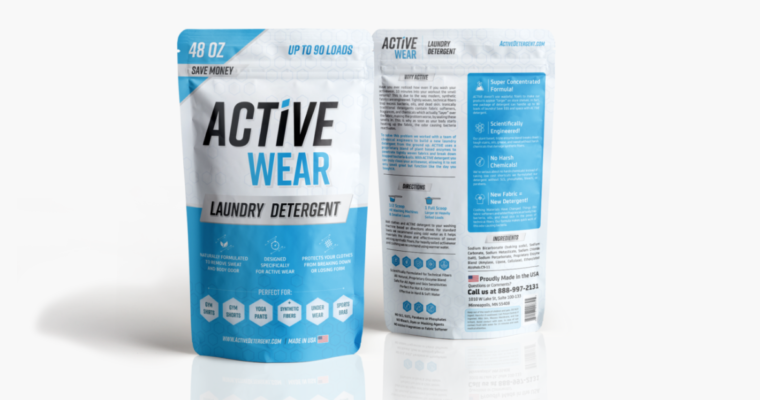 How is it different from other products? It's formulated with synthetic fibers in mind—the same kind used for activewear. In contrast, "regular" detergents are made with "old school materials" in mind—things like cotton and linen.
What makes it special is that ACTIVE detergent contains plant-based enzymes that are capable of breaking down sweat and bacteria physically. In doing so, your garments will stay fresh and clean. Not only that, but they will last longer as well. You won't have to worry about polluting the environment either as it is 100% all natural! Yup, that also means that it's gentler on the skin. As a matter of fact, it's hypoallergenic!
Note: This promotional offer is only guaranteed through the end of the day.