Forever 21 is a fashion retailer that sells a variety of clothing from dresses to activewear. Based in Los Angeles, California, the brand is mainly known for its low pricing and trendy offerings. Aside from apparel, they also sell beauty products, home goods, and accessories.
As of 2023, the company operates hundreds of stores in the United States, Canada, Mexico, Japan, India, Brazil, China, Australia, and dozens of other countries. 
More About Forever 21
Forever 21 was founded by the husband and wife team, Do Won Chang and Jin Sook Chang, in 1984. In the early years, the brand sold women's clothing that was similar to those found in South Korea. Incredibly popular, it earned the company more than $700,000 in the first year.
It wasn't until later on that they expanded to include menswear. Nowadays, they sell clothing for men, women, and children. Lifestyle products are also available through their online website.
A Closer Look at Forever 21 Activewear
While they might not specialize in activewear, they do offer a variety of athletic clothing. For instance, they sell yoga pants, swimwear, sports bras, biker shorts, jackets, and more. On top of that, they sell different styles of leggings, which can be worn for various sports.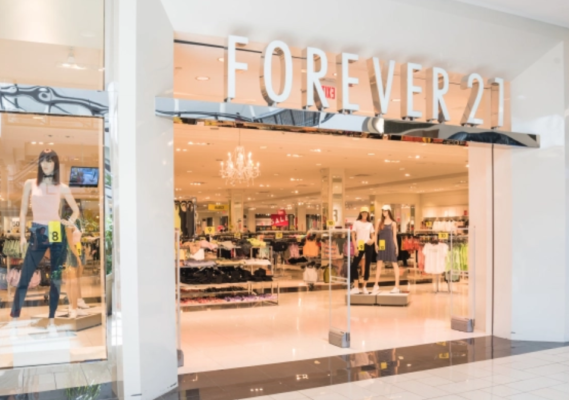 As with the rest of their products, their activewear is very affordable; this is especially true if you compare them to other brands such as Nike or Adidas. Take, for instance, their sports bras—you can easily grab one for  $15. If anything most of their athletic clothing can be bought for under $20, which is really quite a steal. As if that wasn't great enough, they also have sales every once in a while, which brings the prices down even further.
This is not surprising, though. After all, they are known for their low prices.
Taking Care of Forever 21 Activewear
Let's face it, their activewear is probably not going to be on the same level as say, Under Armour. However, that doesn't mean that they're not worth the money. For their price point, their clothes are actually quite decent. Compared to some of the other brands out there, however, their items might be a little more delicate. Considering this, you want to pay extra attention to how you take care of them.
And by that, I mean how you wash them. As you might be aware, clothes can easily get damaged in the washing machine—Forever 21 products are no exception. Don't worry, though, we'll be sharing some of our best washing tips below. Follow along and your garments are bound to last!
Before that, however, let's briefly take a look at some of the materials used by Forever 21.
Fabrics Used by Forever 21
Most, if not all of Forever 21's activewear is made from technical fibers. For instance, their active leggings are cut from nylon and spandex.
Nylon
Nylon is a man-made fiber that offers a number of advantages. For one thing, it is incredibly lightweight. For this reason, it is often used in a variety of clothing. Despite being thin, it is durable and flexible.
Incredibly sturdy, it is also resistant to abrasion and flames. On top of that, it is inherently water-resistant. Unlike natural fibers, it has the ability to wick away moisture. In other words, it pushes it to the surface, where it then evaporates. This property makes it ideal for activewear.
Forever 21 uses nylon in their leggings, sports bras, swimsuits, and more.
Spandex
Spandex is often incorporated with other fabrics in activewear. Similar to nylon, it is durable with exceptional strength. What sets it apart from other fibers, however, is its elasticity. To give you a better idea, it is capable of stretching up to five times its length!
Forever 21 uses spandex in their leggings, pants, sports bras, tees, tanks, bikinis, and more.
Rayon
Rayon is unique in that it is made from cellulose fiber. For this reason, it does not fall into the synthetic category. Cheaper than cotton, it was originally made as a substitute for silk. For this reason, it tends to crease easily. However, it is soft and comfortable to wear; these properties make it perfect for athletic clothing.
Forever 21 uses rayon in their hooded tops, graphic jackets, crop tops, and more.
How to Wash Forever 21 Leggings
There are two ways to wash their leggings—either by hand or with the washer. We'll be going over the instructions for both methods below.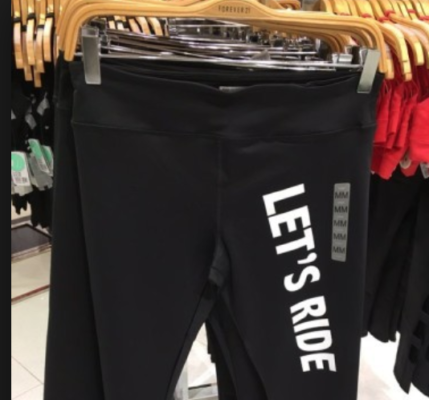 Putting Forever 21 Leggings in the Washing Machine
Forever 21 leggings are machine washable (check the label for yourself!). You don't want to just toss them into the washer without a second thought, though. There are a few things to consider if you want them to last.
For one thing, it's a good idea to turn them inside out before putting them in the machine. Why? This will help to prevent the dyes from fading (this tends to happen even with cold water); it will also prevent the outside of your leggings from rubbing against other clothes. For extra protection, you can put your leggings in a mesh laundry bag.
Note: Forever 21 leggings can be washed with other types of garments as long as they are of like-colors. With that said, it might not be a good idea to wash them with items such as jeans and jackets with zippers.
Prepare the washer by adding one scoop of ACTIVE detergent. Put the leggings in and wash with cold water on a gentle setting. Avoid fabric conditioners at all costs—these products will coat the outside of your leggings with a wax-like substance, which will prevent the fabric from pulling away perspiration. Distilled vinegar is a great alternative if you want to soften your garments.
Take the leggings out immediately once the cycle is finished (i.e. do not leave them in the machine). Hang them up on a clothesline—it shouldn't take long for them to air dry. Do not put them in the dryer; the polyester and spandex will not last in high heat. Not to mention that it will cause the elastic to wear out!
Washing Forever 21 Leggings by Hand 
Hand washing is much gentler than using the machine. As a result, your leggings will last longer!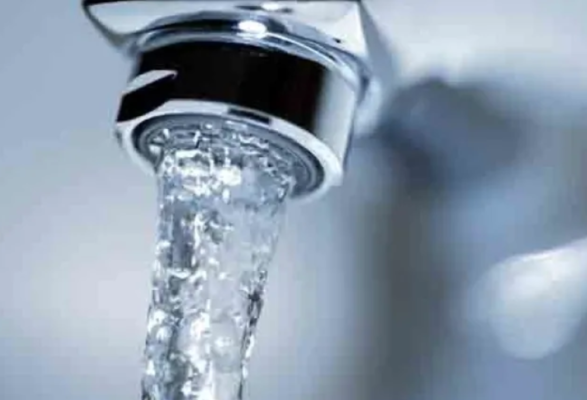 Start by filling the sink with cold water (you can also use a small container or bucket). Add one scoop of ACTIVE detergent to the water and mix thoroughly. Immerse the leggings into the solution—be careful not to overload the sink. Make sure that all of the fabric is in the liquid and leave it there for at least 30 minutes.
Pick the leggings up from the sink; wash the fabric by gently massaging it with your hands. When you're finished, drain away the dirty water. Fill the sink with clean water and rinse away the laundry detergent. Repeat until all of the suds are gone.
Place the leggings on a clean, flat surface. Do not wring or twist the fabric—that will damage the polyester and spandex fibers. Instead, press down with a towel to remove some of the water. From there, you can hang them up on a clothesline to dry. Never put the leggings in the dryer—that will ruin the fabric as mentioned earlier.
Pro-tip: You can eliminate stains by applying ACTIVE detergent directly to the fabric. Make sure that the problem area is saturated—flip the leggings over and apply on the inner side if necessary. Let the detergent sit on the fabric for at least 30 minutes. The spot should then come out in the wash afterward.
Note: The machine and hand washing methods described earlier can also be used to wash their sweaters, long sleeves, short sleeves, tanks, tees, and joggers.
Washing Instructions for Forever 21 Sports Bras
Forever 21 sells a variety of sports bras as part of their activewear line. Similar to their leggings, these can be washed by hand or by machine.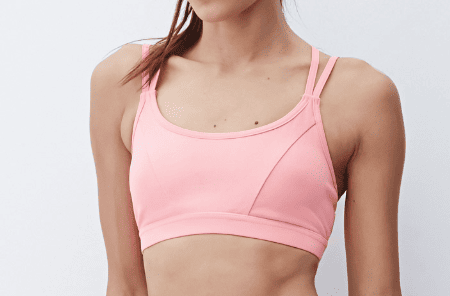 How to Wash Forever 21 Sports Bras with the Washer
Sports bras are considered to be delicates. For this reason, it's highly recommended that you put them in a lingerie bag—that will them from snagging on your other clothes. You can always use a clean pillowcase if you don't have a laundry bag. Avoid putting them in the same load as denim, hoodies, and jackets with zippers.
Pro-tip: If your sports bra has removable pads, you can take them out and wash them separately. You can either place them in their own lingerie bag or wash them by hand.
Load the bras into the washing machine and add one scoop of ACTIVE detergent. Select a gentle cycle and wash with cold water. Do not use hot water as that can cause the fibers to shrink; it's also bad for the elastic. Avoid fabric softeners for the reasons mentioned earlier. White vinegar can be used as an alternative. As an added bonus, it will even get rid of any stink on the items!
Take the lingerie bags out of the machine once the cycle is complete. Remove the sports bras and hang them up to dry; drying racks work great as well. Avoid putting them in the dryer at all costs—the heat, even at the lowest setting, will cause the bras to deteriorate. You wouldn't want the elastic to loosen, would you?
Is It Better To Hand Wash Forever 21 Sports Bras?
Yes, it would be much better for your sports bras if you wash them by hand. The process is quite straightforward as well!
Fill a sink three-quarters full with cold water. Add a scoop of ACTIVE detergent and mix thoroughly with your hand.  Wait until soap suds are visible before immersing your sports bras in the mixture. Swirl them in the solution a few times to make sure that it's thoroughly soaked. Let it sit in the sink for at least 30 minutes.
Pick the sports bras up from the sink and wash them with your hands. A great way to do this is to gently massage the fabric between your fingers. Repeat for all of the items before draining away the dirty water. Fill the sink with clean water and use it to rinse off the detergent. Continue until the water is clear.
Lay the sports bra on a clean surface. Avoid wringing it like a dishcloth at all costs—that will stretch and wear out the elastic. Instead, pat the fabric with a dry towel to get rid of some of the excess water. Do not put it in the dryer. Drape it over a drying rack to dry or hang it up on a clothesline.
Best Laundry Detergent for Forever 21 Leggings and Activewear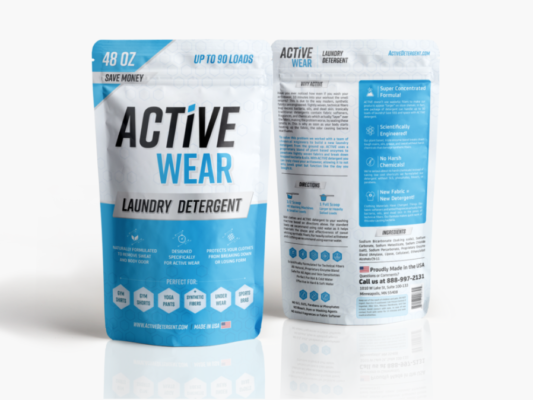 ACTIVE detergent is what you want for Forever 21 leggings and activewear. Unlike other detergents, it is specifically developed for athletic clothing—that is, it contains plant-based enzymes that are capable of breaking down gunk such as bacteria, sweat, and oils. As if that wasn't great enough, it is also fragrance and filler free! All-natural, you won't have to worry about contaminating the waterways with harsh chemicals.
Note: This promotional offer is only guaranteed through the end of the day.