CRZ Yoga is a clothing brand that specializes in various types of sportswear. Aside from leggings, which seems to be one of their most popular products, they also sell shorts, tanks tops, sports bras, swimsuits, and more. In fact, they even offer UPF rash guards.
More About CRZ Yoga
CZR Yoga was founded in 2005. Health-inspired, their goal is to provide men and women with high-quality athletic apparel. Not only that, but they pride themselves on their innovative designs and satisfying customer service. If anything, the former is one of the reasons why their popularity has gone up over the past years.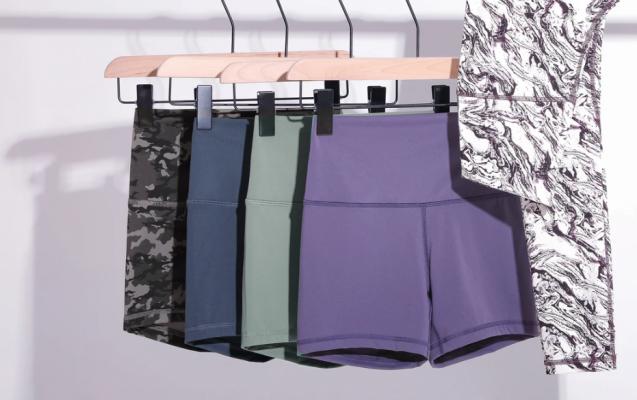 Where can you find their products? On their official website. Like many apparel brands, however, they also have an Amazon store.
What Kind of Sportswear Do They Offer?
CRZ Yoga sells an assortment of activewear including leggings, pants, capris, skirts, crop tops, short sleeves, and long sleeves. In addition to that, they also have a swimwear line for women that's available on their website.
Like many of the "smaller" brands out there, most if not all of their items are budget-friendly. For example, you can get a pair of shorts or a sports bra for about $20. As for their leggings, they're a tad more expensive at around $28. Keep in mind, however, that they do have a sales section on their site where you can snag their products for cheap (under $15).
For those who are wondering about shipping—it's free no matter where you are in the world.
Taking Care of CRZ Yoga Clothing
The company takes the quality of their products seriously. From tops to bottoms, everything is designed with comfort and performance in mind. Still, it won't mean anything if you don't care for their clothes.
For example, it's super important that you don't leave them in the hamper for days on end. Remember, there's probably sweat on your clothes. You don't want to let it "marinate"—that'll only cause issues. Instead, wash the item as soon as you can. The way you wash it, however, matters. In fact, it's probably more important than you think. Use the wrong product or setting and your garment can easily be ruined. You wouldn't want to deal with something like that, right?
On this page, we'll be sharing the washing instructions for CRZ Yoga's various clothes—that way, you'll know exactly how to clean everything.  Keep reading to learn more!
Materials Used By CRZ Yoga
It's important to familiarize ourselves with the materials that they use for their clothes. Why? It determines how you should wash them. After all, different textiles have different properties. Anyway, here are some of the fabrics that's used by the brand: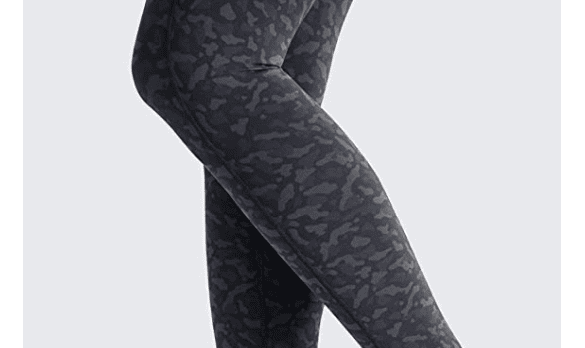 Polyamide
Polyamide is also known as nylon. Made of long polymer chains, the fabric is strong and durable, even more so than polyester. Smooth to the touch, it also has quick-drying and moisture-wicking properties. In many cases, it's blended with other fibers such as spandex, cotton, or polyester.
CRZ Yoga uses polyamide for their leggings, crop tops, shorts, tank tops, etc.
Spandex
Spandex is the material that gives activewear their stretch; it also helps to support their shape. More often than not, it's used for skin-tight garments such as yoga pants, sports bras, and leggings. One thing to note is that it's almost always blended with polyester, cotton, or another fabric.
CRZ Yoga uses spandex for their leggings, sports bras, swimsuits, etc.
Polyester
Polyester is one of the most durable synthetic fabrics, next to nylon. Not only is it colorfast, but it stands up well to sun exposure; it also holds its shape better than other fibers such as cotton. Other advantages include the fact that it's moisture-wicking and fast-drying.
CRZ Yoga uses polyester for their leggings, shorts, sports bras, crop tops, jackets, and more.
How To Wash CRZ Yoga Leggings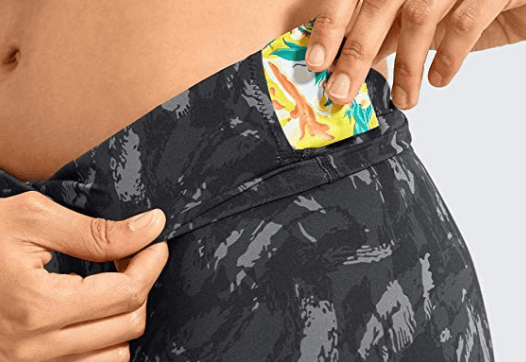 There are two main ways that you can wash your CRZ Yoga leggings. At the end of the day, you get to decide which method to use. Either way, they'll end up super clean!
Method 1: Using the Washing Machine For Your CRZ Yoga Leggings
First step? Turn your leggings inside out. This is super important as the washing machine can compromise the fabric over time. By turning them inside out, you'll be protecting them from wear and tear. Plus, it'll expose the inside, which is often dirtier than the outside. Feel free to wash the leggings with other like-colored items.
Pro-tip: In some cases, it might be a good idea to pre-treat your leggings by soaking them in a water/detergent solution. It'll help loosen any dirt or debris that's on the fabric. You can also add white vinegar to get rid of any odors that may be present.
Place your leggings in a mesh garment bag—it'll keep them separated from your other items. In doing, so it'll prevent them from snagging while still allowing detergent to clean the fabric. Do the same for the rest of your clothes. Once everything is in the machine, pour in a scoop of ACTIVE detergent. Don't use too much, otherwise, it can actually create more problems (e.g. residue on clothes, stains, odors, etc).
Make sure that the washer is on a gentle cycle with cold water and let it run. Do not use fabric softeners—they'll coat the fabric with chemicals that'll reduce its breathability and moisture-wicking properties. Distilled white vinegar is a suitable alternative; just pour half a cup to the final rinse cycle.
Remove your items from the machine once the final cycle is finished. Allow your CRZ Yoga leggings to air dry; it shouldn't take more than a few hours, if that. Do not put them in the dryer as the high heat can destroy the synthetic fibers.
Method 2: Washing Your CRZ Yoga Leggings By Hand 
Hand washing your leggings is actually simpler than it sounds. Start by filling your sink (the tub works too) with cool water. From there, add in some ACTIVE detergent—the amount you need depends on the number of items that you're washing. Like we said earlier, though, you don't want to overdo it with too much soap.
Next, prepare your leggings by turning them inside out. Proceed to submerge them in the soapy water. Swish the item through the solution using gentle movements with your hand. Avoid twisting or scrubbing actions that can damage or stretch the fibers. When you're done swishing, let the item soak for about 20 minutes.
Pro-tip: For stains, you want to scrub them with a soft-bristled brush before letting the item soak. Always scrub from the outside to the inside; never the opposite as that can spread out the stain further, which isn't what you want.
Drain the sink and refill it with clean water. Remove the soap from the leggings by pushing it up and down. You can also rinse the detergent out by holding it under the tap. Continue until all of the soap is removed—it may take a couple of minutes.
Remove the leggings from the sink. Gently press out some of the excess water from the garment before letting them air dry in a well-ventilated room. Remember not to put them in the dryer; direct heat is always a no-no.
Washing Instructions for CRZ Yoga Sports Bras
Sports bras, in general, require more attention as they're more delicate. Here are the step-by-step instructions on how to wash them.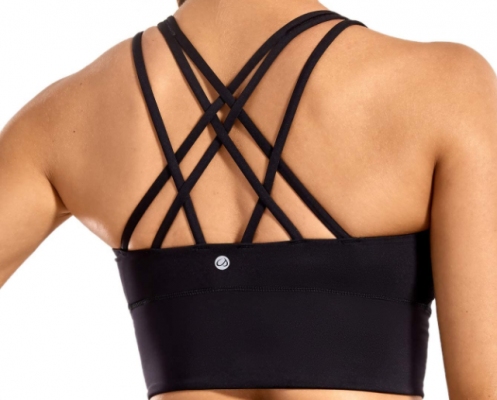 Method 1: Putting Your CRZ Sports Bras in the Washer With the Rest Of Your Activewear
When it comes to sports bras, lingerie bags are your friends. Make sure to use them, otherwise, they can easily lose their shape when thrown into the washer. If the pads are removable, take them out and place them separately inside the bag. Remember, it's perfectly fine to wash sports bras with other activewear as long as you've sorted everything out.
Double-check that the lingerie bag is sealed and place it in the washing machine. Do the same with the rest of your garments. From there, add a scoop of ACTIVE detergent and wash on delicate with cold water. If necessary, you can add a cup of distilled white vinegar to neutralize odors and smells.
Remove your laundry once the cycle is complete. Never ever put your sports bras in the clothes dryer—the heat can stretch them out, which is not what you want. Instead, let them air-dry on a drying rack. Avoid hanging them by their straps as gravity will cause the fibers to stretch out.
Method 2: Washing Your CRZ Sports Bras By Hand
Hand washing is easiest to do in the sink. Start by adding water; add a bit of ACTIVE detergent once it's three-quarters full. Place your sports bras in the sudsy mixture once the powder has dissolved. It's a good idea to swish the bra around a few times so that the fabric gets saturated.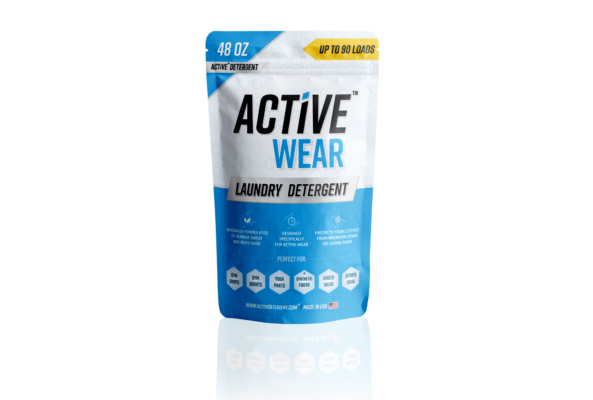 Gently rub the material against itself to remove oils and sweat. Afterward, leave it alone in the sink to soak for about 20 minutes. Once that's over, rinse off the soap with water. Continue rinsing until it's no longer cloudy. Pat the bra with a clean towel so that it'll absorb some of the excess water.
Finally, you want to let the sports bras air dry. Like we said earlier, it's best not to hang them by their straps. Never use the dryer.
Best Way to Wash CRZ Yoga Swim Suits
Try to wash your swimsuits as soon as possible—the goal is to remove as much of the salt, chlorine, or sunscreen as possible. You can do this easily in a sink or container. Fill it up with lukewarm water and add in a couple of tablespoons of ACTIVE detergent. Dissolve the detergent by swishing your hands around; you want it to be sudsy.
Place your swimsuit in the sink and let it soak for at least 30 minutes. Every 10 minutes or so, give it a swish with your hand. Once it's soaked, gently scrub the fabric with both hands—pay extra attention to the shoulder straps and neckline area.
Drain the dirty water in the sink and rinse the swimsuit thoroughly under running water. Continue until the water turns clear—it can take up to 1-2 minutes. Afterward, squeeze the extra water from the fabric. Do not wring or twist it as that'll cause undue wear and tear. The final step is to let it drip dry in the shower.
Note: This promotional offer is only guaranteed through the end of the day.