Sunzel is an activewear brand that's known for their affordable leggings. Aside from that, they also sell sports bras, tank tops, and more.
More About Sunzel
Sunzel is one of those brands that are exclusive to Amazon. Despite being fairly new, they've already earned thousands of positive reviews. In fact, their leggings are a bestseller.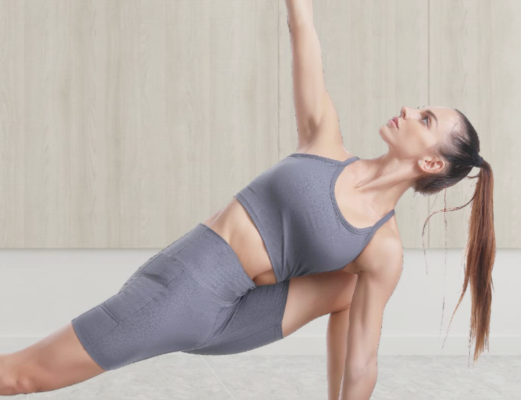 Their clothes are also affordable, which makes them an attractive option for many.
What Kind of Activewear Do They Sell?
Sunzel is mainly known for their leggings and yoga pants. Made of synthetic fibers, they're soft, breathable, and sweat-wicking. Not only that, but they also come with a tummy control waistband. There are many colors and designs to choose from as well.
Also, they offer sports bras, all of which are made from soft, four-way stretch fabrics.
Price-wise, you can expect to pay about $30 per item. And since they sell on Amazon, you also get free two-day shipping. Returns are free as well if you change your mind at a later date.
Taking Care of Sunzel Activewear
Sunzel offers good quality at a reasonable price. Like all sportswear, however, they can wear out, especially with regular use. Fortunately, there are steps that you can take to make them last longer.
For starters, they should always be washed after every wear—this goes for both their leggings and sports bras. You don't want to let them soak in sweat. Not only will they develop an odor, but they can also compromise the material. And be careful how you wash the item. There are certain things that you want to keep in mind, which we'll be going over below.
What Fabrics Do They Use?
Their yoga pants and sports bras are made from a polyester and spandex blend. Here's what you need to know about these fibers.
Polyester
Polyester is a strong, man-made fiber that has high abrasion resistance. Not only that, but it has excellent elasticity (ie. it can spring back into shape after being stretched). It's also lightweight and easy to wash, which makes it a good choice for sportswear. If anything, the biggest disadvantage is its breathability. Unlike natural fibers, it tends to trap heat and sweat on the skin, which can make you feel sticky and clammy. For this reason, it's often woven with cotton or other fabrics.
Spandex 
Spandex is a polyurethane fiber that can stretch many times its normal size. For this reason, it's often used in form-fitting apparel such as swimsuits, sports bras, and dancewear. Texture-wise, it's also soft and comfortable, which makes it a good fit for various types of clothes. However, it's never used by itself. Rather, it's blended with other fabrics such as silk, cotton, or other synthetic fibers.
How to Wash Sunzel Leggings and Yoga Pants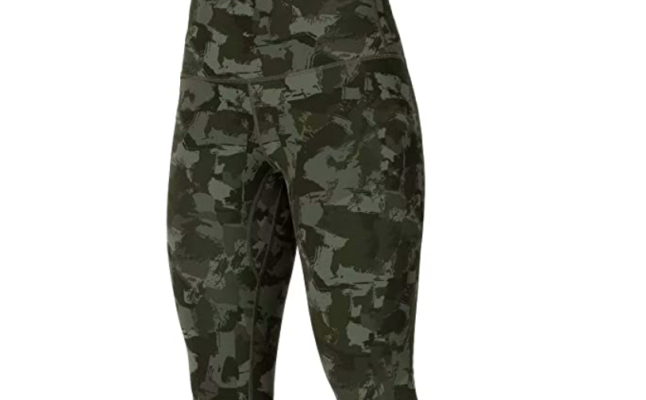 All of their leggings are machine washable. If you want, you can even put them in the same load as your other clothes. There's also the option of washing them by hand, which is gentler on the item.
We'll be going over the instructions for both methods below.
Option 1: Throwing Your Sunzel Leggings and Yoga Pants in the Washer
Turn the yoga pants/leggings inside out—that will prevent the outer layer from pilling. And make sure that the pockets are empty; you don't want to accidentally wash your keys or ID.
Tip: It's highly recommended that you use a laundry bag. It'll physically protect your leggings from your other clothes so that they'll look new for longer.
Throw your leggings into the washing machine (remember to zip up the bag if you're using one). Do the same for the rest of your laundry. Once everything is in, add a scoop's worth of ACTIVE detergent. You don't want to use too much, otherwise, it can trap in dirt and oils, which will make it harder to wash.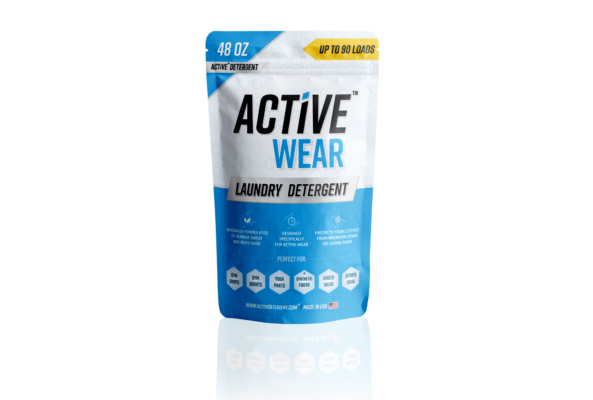 Next, choose your washing machine settings. For yoga pants and leggings in general, it's best to use a gentle cycle. There will be less agitation, which will be better for your clothes. And always use cold water; hot water can compromise the shape of the item.
Take your leggings out once they're done washing and hang them up to dry, away from direct sunlight. For example, you can put them up on a clothesline or laundry rack. It's best not to use the dryer as the fabric is sensitive to heat.
Option 2: Handwashing Your Sunzel Leggings and Yoga Pants
Fill a washtub or sink with cold water. Mix in 1/2 a scoop of ACTIVE detergent and dissolve the powder by agitating the water with your hands. Submerge your leggings in the solution once it's thoroughly mixed. Remember to empty the pockets and turn them inside out—that'll expose the dirty layer to the detergent.
Press down on the leggings so that they're completely immersed in the soapy water and let them soak for about 20 minutes.
Rinse the yoga pants afterward with cold water. You can either rinse it under running water or do it in the sink. It doesn't matter which method you choose as long as you get rid of all the soap residue.
The next step is to remove the excess water. Don't wring or twist the item; gently press the water out instead. From there, hang them up to dry. Like we said earlier, it's best not to use the dryer as it can wear out the fabric. And don't leave them out in the sun!
Removing Stains From Your Sunzel Leggings and Yoga Pants
You can remove stains with baking soda and vinegar. Create a paste by mixing the two things together (in a 1:1 ratio) and rub it onto the spot. Let it sit for a few hours before rinsing and washing the garment. You may have to soak it overnight if the stain persists after treatment.
Note: Always use cold water when treating stains. Hot water can set it in further, making it harder to remove.
Another option is to use liquid dish soap. If you want, you can even create your own mixture by combining ACTIVE detergent with water in a bowl. 
Easiest Ways to Wash Sunzel Sports Bras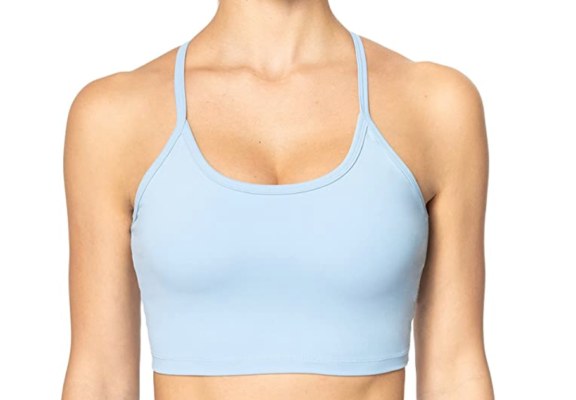 Sports bras are delicate items. In other words, you want to be extra careful when you're putting them in the wash. Here are two ways to do it.
Option 1: Using the Washer to Wash Your Sunzel Sports Bra 
Don't throw your sports bra directly into the washing machine—always use a laundry bag. It'll protect the fabric and prevent the straps from getting caught on your other garments. And remember to turn it inside out; that'll keep the fabric from fading.
Tip: It's perfectly fine to wash your sports bras with other activewear. For example, you can put them in the same load as your tank tops, or tees. If anything, you just have to separate the colors beforehand (ie. lights with lights, darks with darks).
Make sure that the mesh bag is zipped up and throw it in the washer. Put in the rest of your laundry (use laundry bags, if necessary) and add one scoop of ACTIVE detergent. For those who are washing a large load, you can add a bit more.
Select the gentlest setting on your machine and run a cold wash cycle. It's important that you don't use hot water; the heat can damage the spandex fibers.
Once you've set everything up, hit the start button. Let the washer complete the cycle before opening the door. We recommend placing your sports bra on a laundry rack so that it can air dry. However, you can also use a hanger—just don't put it up by the straps as they can stretch out. And don't leave them in the sun.
Option 2: Washing Your Sunzel Sports Bra Manually In the Sink
Your sports bra will last longer if you wash it by hand. It's pretty straightforward—all you need is a sink. Fill it 3/4 full with cold water and mix in half a scoop of ACTIVE detergent powder. You should get a soapy solution once the detergent dissolves.
Turn your sports bra inside out so that the sweaty layer is on the outside and place it in the sink. Swirl it a few times in the water and let it sit for approx. 30 minutes.
Tip: You can save time by hand washing your sports bra with other items. It won't be an issue as long as they're of similar colors.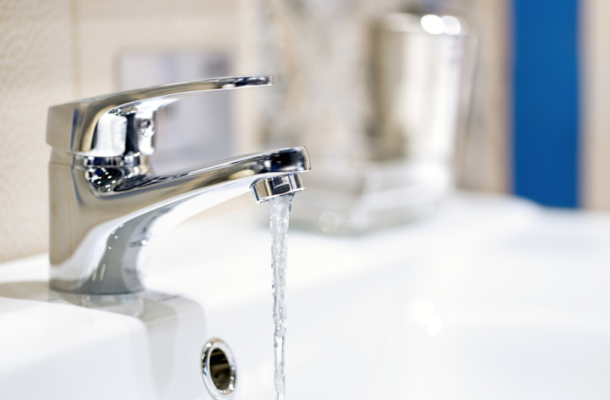 The next step is to rinse it with water. You can either refill the sink with clean water or rinse it directly under the tap. It doesn't matter which you choose as long as you get rid of all the soap suds (the water should run clear).
Transfer the sports bra onto a clean surface. If necessary, you can blot it with a towel. Don't wring or twist the fabric, though—that can stretch out the fibers, which will compromise its fit. Gently press the water out instead. From there, put it on a hanger or drying rack. Never tumble dry your sports bra.
Note: This promotional offer is only guaranteed through the end of the day.