ECHT is a clothing brand that specializes in fitness gear for men and women. Engineered for modern-day athletes, their tops and bottoms are all designed to be worn comfortably throughout the day. At the same time, they offer maximum function without sacrificing style.
More About ECHT Clothing
ECHT was founded by two cousins, Darren and Jeremy Lay in 2014. Fitness enthusiasts, they initially set out to design gym wear for themselves. Eventually, however, they started to gain interest from others. With that, they decided to start their own company.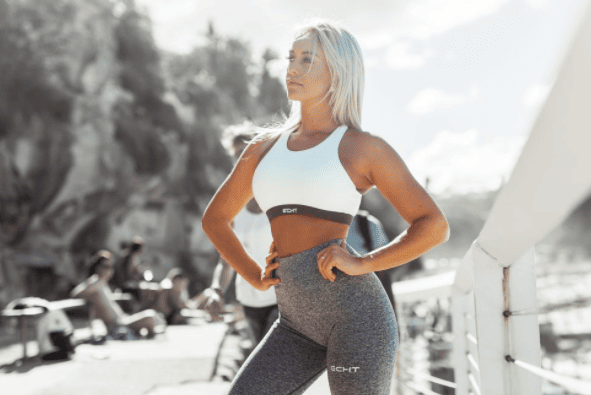 Highly successful, the Australian-based brand grew quickly over the next few years. In fact, they've become one of the most popular fitness clothing companies in Australia. Nowadays, their products are shipped to more than 50 countries around the world.
More About ECHT Activewear
ECHT offers a variety of fitness clothing from joggers to tanks. They also sell leggings, singlets, sports bras, hoodies, and more.
One of the greatest things about the Australian brand is their prices—that is, they're very reasonable for what you get. Take their t-shirts, for example, most go for under $30. What's more, is that they have an outlet section on their site where everything is heavily discounted (we're talking about 30-40% off). On top of that, they offer discounts for students. All you have to do is verify your student status and you'll automatically get 10% off your order!
Taking Care of ECHT Clothing
ECHT prides themselves in their activewear, all of which are built for durability. As such, you won't have to worry about them coming apart after a few wears. That doesn't mean that you can neglect their care, though. If anything, you want to make sure that you're caring for their clothes properly, otherwise, they can wear out prematurely. What does this mean? It means that you want to wash them when they get dirty, etc.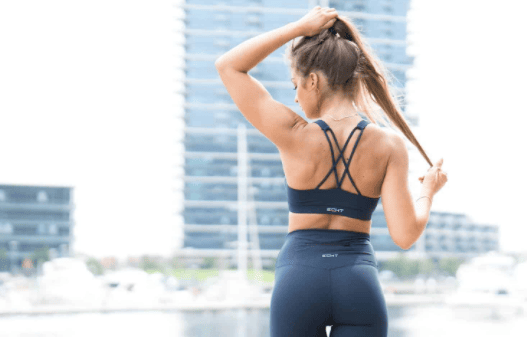 After all, it's highly likely that the clothes will be sweated on. The last thing that you want is for the sweat to remain on the activewear—that'll only stink up the room! Not to mention that it can be harmful to your health. Remember, it's bacteria that are responsible for the smells.
Need some pointers on how to wash their activewear? Then you're on the right page—make sure to keep reading!
What Kind of Fabric Does ECHT Use For Their Clothing?
Like most activewear brands, ECHT uses a variety of fabrics for their clothes. Here's what you need to know about them.
Elastane
Elastane aka spandex, is often used for activewear. The reason is simple—it's stretchy. Incorporated into the fabric (it's usually blended with something else), it makes the item flexible, which is ideal when you're working out. Its pros don't stop there either. It's also sweat-resistant and lightweight.
ECHT uses elastane for their joggers, leggings, sports bras, etc.
Nylon
Nylon's properties make it perfect for gym wear. Created as an alternative to silk, the man-made fiber is both smooth and lightweight, which makes it incredibly comfortable to wear. On top of that, it's durable–that is, it's water and abrasion-resistant. It's also oleophobic aka it won't retain odors.
ECHT uses nylon for their sports bra, tanks, singlets, etc.
Polyester
Polyester is perhaps the number one most frequently used fabric in activewear. Similar to nylon, it's known for its durability. Another pro is that it's quick drying. In other words, you won't have to wait hours for it to dry after washing it with soap and water. While it can be used by itself, it's sometimes mixed with nylon or other fibers.
ECHT uses polyester for their hoodies, shirts, etc.
How to Wash ECHT Leggings and Joggers
Ever looked at their catalog? If so, you'll know that they sell various types of leggings and joggers. Do you have a pair? Here's how you can keep them clean! Remember, it's always best to wash them as soon as possible after a workout. Even if you can't, at the very least, you want to put it somewhere where it can air out—that'll prevent it from being smelly.
Are ECHT Leggings and Joggers Machine Washable?
Yes, their leggings and joggers are both machine washable. To be sure, you can always double-check the care tag labels. Anyway, when it comes to washing them, you always want to start by flipping them inside out. It's a great way to protect the outer surface while exposing the inner layer to the detergent water. While you don't have to, it's also recommended that you use a laundry bag aka you want to put your leggings or joggers in the bag. That provides a layer of extra protection, which is always nice when you're using the washer.
If you're wondering, you can wash your ECHT leggings and joggers with other clothes. In fact, it's probably a good idea to do so—that way, you'll save on your energy bill! Just remember that the colors have to be similar. For instance, you don't want to put your white t-shirts together with your black leggings. There's always a chance that the black dyes will go onto your shirt and ruin it.
Once your leggings or joggers are in a laundry bag, place them in the machine. Measure a scoop's worth of ACTIVE detergent and put it in. Continue by setting the cycle to "delicate" or "gentle." Last but not least, you want to make sure that the cycle runs with cold water. Hot water should be avoided at all costs as it can harm the materials that the bottoms are made of. Similarly, you don't want to use fabric conditioner. It'll affect the finishing so that it won't be able to pull sweat away from your skin.
Run the washing machine and let it finish before opening the door. Carefully take out the laundry bags and remove your leggings or joggers. Hang them up on a rack or clothesline so that they're able to dry naturally. Avoid putting them outside under direct sunlight as the UV rays can damage them. Never use the dryer.
Hand Washing ECHT Leggings and Joggers
For those who don't have a washer or don't want to use it, you can wash your ECHT leggings and joggers by hand. Start with a tub of warm water. Add in a small amount of ACTIVE detergent and mix so that you get a soapy mixture. You can always do it in the sink too, if it fits your leggings.
Flip your ECHT leggings or joggers inside out and place them in the detergent mixture. You may want to push down on them with your hands—that'll ensure that they're completely submerged. Remember, the soap won't be able to clean the fabric if it's not on the fabric!
Once you've made sure that they're fully submerged, let them soak in the mixture for around 20 to 30 minutes. From there, you can massage them gently before rinsing off the detergent. The best way to do this is to turn on the tap and hold them under running water. You may have to press down on the leggings a few times to fully remove all of the detergent. Continue rinsing until there are no more signs of soap.
Place your leggings or joggers on a clean towel and use it to roll them up—that'll get rid of most of the water that's in the fabric. Afterward, you can let them air dry on a clothesline or drying rack, whichever you like. Just remember that the dryer is off-limits.
The Simplest Way to Wash ECHT Sports Bras
ECHT offers various styles of sports bras for women. As with their leggings, you want to wash them frequently—after each wear.
Can You Put ECHT Sports Bras in the Washer? 
It's perfectly fine to put ECHT sports bras in the washing machine—as long as you use a lingerie bag. In other words, you don't want to throw them into the washer by themselves. You'll need a bag to protect the sports bras as they're considered to be delicate items. If your bra has removable pads, you might want to take them out so that they can be washed separately.
Pro-tip: Assuming that you've organized your laundry based on color, you can absolutely wash their sports bras with your other activewear. The only thing you'll want to avoid is zippered clothing as they can get caught on your bra and cause damage.
Place your sports bras into a lingerie bag and close the opening. Put it in the washing machine, along with the rest of your clothes. Next, select a gentle setting (it's what you want to use for most activewear) and add in a scoop of ACTIVE detergent. As always, cold water is the way to go.
Run the washer. When it's finished tumbling and rinsing, take out the lingerie bag and remove your sports bra. Drape it on a rack and allow it to air dry. Never put it in the dryer—the heat will ruin the elastic that keeps your bra functional.
Washing ECHT Sports Bras by Hand
Sports bras are small and compact, which means that you can easily wash them by hand in the sink. Start by creating a soapy water mixture aka dissolve a bit of ACTIVE detergent in warm water. Swish it gently with your hands to combine the two and put your bra in. Consider removing the pad and soaking them separately if they're removable.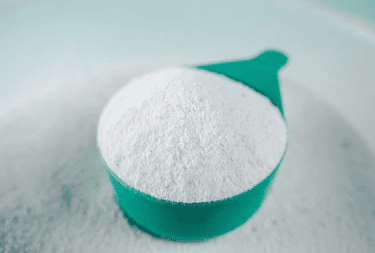 Using your hands, press down on the sports bra a couple of times to saturate it with water. All of the fabric should be completely immersed in the sink. From there, walk away and let it soak for around 20 to 30 minutes—the longer the better. Once the time has elapsed, you can rinse it clean with running water. Before you do, though, it's a good idea to rub the material a few times to get rid of any residual oils.
Continue rinsing your ECHT sports bra until there's no sign of detergent. Absorb the excess water with a towel and hang it up so that it can air dry. A drying rack works well as well. Like we said earlier, you never want to dry your sports bra or any bra, for that matter, with the dryer.
Note: This promotional offer is only guaranteed through the end of the day.