AKAMC is an activewear brand that you can find on Amazon. They're perhaps best known for their sports bras, which are available in multiple designs and colors. Aside from that, they also sell beach cover ups, dresses, and t-shirts.
More About AKAMC
Not much is known about the company other than the fact that they started selling last year. Despite that, they've already racked up quite a number of reviews on the site. In fact, their sports bras have become one of the best-selling items available.
Like most Amazon brands, they don't seem to sell anywhere else—just the one site.
What Kind of Sports Bras Do They Sell?
AKAMC sells various types of workout bras, all of which are wire-free. Some have two cross-back straps while others have one. They all provide medium support and have removable pads that you can take out for your convenience. Not only that, but they have a mesh fabric lining as well, which will keep you cool and comfortable at the gym.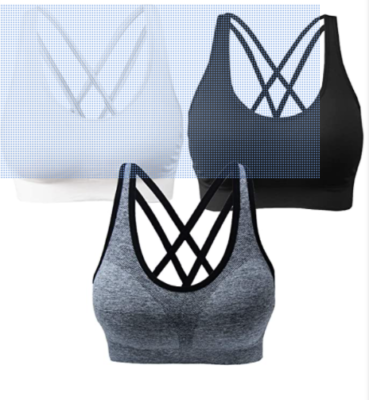 And what are they known for? Their cheap prices. You can get a pack of three for $27, which works out to be about $9 each. Shipping is also free if you're a Prime member (the same thing for returns).
Taking Care of AKAMC Sports Bras
Let's face it, their sports bras are probably not as nice as some of the brand-name ones out there. You can still make them last, though. If anything, you just need to care for them properly. That way, you'll be able to get the most out of your money.
As far as washing the bras go, you want to do it as soon as possible, ideally when you get home. At the very least, you want to air out the item so that it won't get smelly. Need more help with the washing process? That's why we're here! We'll be going over everything in detail below. Keep reading to learn more.
What Fabrics Are Their Sports Bras Made Of?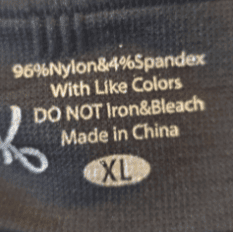 All of the workout bras are made of the same synthetic blend—96% nylon and 4% spandex. Here's what you need to know about these fibers.
Elastane
Elastane is strong and more durable than natural rubber. Not only that, but it's also one-third the weight, which makes it suitable for various types of activewear. Also, it's highly resistant to heat—something that sets it apart from other synthetic fibers. It's worth noting, however, that it's never used by itself for clothing; it's always woven with other materials such as polyester or cotton. That allows it to enhance the properties of the fibers without affecting breathability and comfort.
Nylon
Nylon is a synthetic plastic material that's known for its durability. Not only is it resistant to tears, but it's also resistant to heat, water, and abrasions. Another great thing about it is that it tends to melt instead of catching fire if ignited. However, it's not very breathable (ie. sweat can easily get trapped against your skin). Not only that, but it tends to turn yellow if exposed to direct sunlight.
How to Wash AKAMC Sports Bras So That They'll Last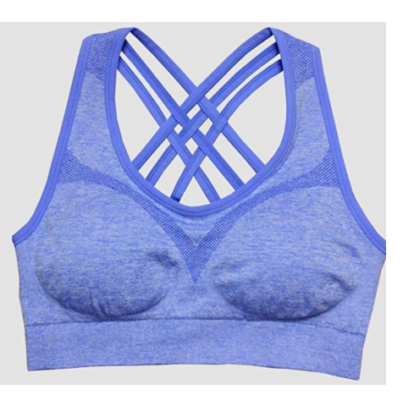 Sports bras are delicate—much more so than regular clothing. For one thing, the elastic can easily wear out if you're not careful and that can affect the fit and support that it provides. Don't worry, though, you can still put it in the washer; there are just a couple of things that you want to be careful of, which we'll be going over below.
Throwing Your AKAMC Sports Bras In the Washing Machine
All of their workout bras come with removable pads—make sure to take them out before washing. It's much better to wash them separately (in the washing machine) than to wash them while they're still in the bra.
Once you've done that, put the bra in a lingerie bag. It'll act as a physical barrier so that it won't get snagged or damaged during the wash cycle; this is especially true if you're washing a mixed load. As far as the pads go, you can put them in the same bag. That'll keep them together and keep them from being thrown around.
Tip: It's perfectly fine to wash workout bras with other sportswear such as tank tops, t-shirts, leggings, etc. The only thing is that they must be of similar colors, otherwise, you risk dye transfer. Also, avoid washing your bras with hoodies, jeans—anything with zippers or hardware; they can get caught on the fabric.
Zip up the lingerie bag and put it in the washing machine. For those who are washing a mixed load, add the rest of your laundry. Next, add the detergent. One scoop of ACTIVE detergent will suffice unless you're washing an XL load, in which case, you may have to add a little bit more. Don't use any fabric softener, though. It'll coat your bras with a plastic-y coating, which will render the fibers more impenetrable to detergent and water. Not to mention that it'll also lock sweat into the fabric. In other words, it'll become smelly.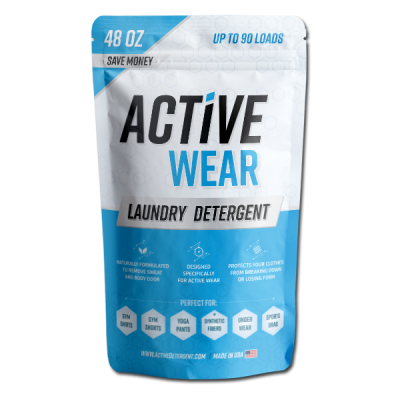 Next, select your settings. For sports bras and delicate items in general, it's best to use a 'gentle' cycle (it's pretty much the machine equivalent to hand washing). That way, your clothes will last longer. And make sure to use cold water. Hot water might be more effective at cleaning, but it can also damage the synthetic fibers over time. For example, it can compromise the elastic.
Wait for the washer to finish running before retrieving your laundry. We highly recommend drying your sports bra on a rack. A clothesline works too, as long as you're not hanging the bra by its straps (the weight of the wet fabric can cause it to stretch out). Whatever you do, don't put them in the dryer. The high temperature will ruin the item.
Washing Your AKAMC Sports Bras By Hand 
Sports bras are easy to hand wash; all you need is a sink or a container (make sure that it's large enough for you to fit the bra in). Fill it three-quarters full with cold water and add half a scoop of ACTIVE detergent. Wait for the powder to dissolve completely before proceeding. If you want, you can speed things up by giving the water a few swishes with your hand.
Take the pads out of the sports bra and turn the item inside out. Carefully place it in the sink (including the pads) so that the fabric is completely immersed in the solution, including the straps. Swirl it a few times in the sudsy water to work in the soap suds and let it soak for about 30 minutes or so.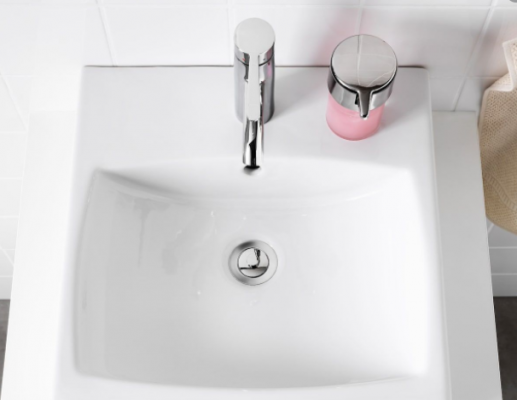 Massage the fabric gently with your hands to loosen any dirt. From there, rinse it clean with cool water. There are a couple of ways that you can do this; you can either rinse it under running water directly or in the sink (you'll have to drain and refill the sink for the latter). Continue to rinse the workout bra until the water runs clear and there are no more signs of soap residue. This can take a couple of minutes.
Place the wet sports bra on a clean towel and use it to remove the excess water. From there, let the item air dry on a drying rack or clothesline. Like we said earlier, you want to avoid using the clothes dryer at all costs. 
Other Tips For Taking Care Of Your AKAMC Sports Bra
Rotate Your Sports Bras
We highly recommend having more than one sports bra. That way, you can rotate them between different activities. For example, if you have three bras, you'll have one to wear, one in the drawer for next time, and one in the laundry. Not only will that be more convenient, but it'll also prevent them from getting worn.
Know When to Replace Your Sports Bra
Ideally, you want to replace your sports bra every 6 to 12 months (assuming that you wear it regularly). You'll know that it's worn out if the tags are faded or if the band is stretched out; it might also be pilling in some areas. You also want to replace it if your body has changed and it's no longer fitting you properly.
Take Off Your Sports Bra ASAP After Working Out
Don't keep your sports bra on after working out. Take it off and give it a rinse (or air it out). You don't want sweat and bacteria to remain on the fabric as they can break it down. Not to mention that it can irritate your skin!
The Best Laundry Detergent For AKAMC Sports Bras
When it comes to workout bras, you want to wash them with a detergent that's made for synthetic fabrics—and ACTIVE detergent fits the criteria perfectly. A concentrated enzyme blend, it's capable of removing all sorts of gunk from sweat to body oils, even if it's embedded deep within the fabric. The best part is that it's organic and all-natural (it doesn't contain and fragrances or fillers whatsoever). That's right, the formula is completely plant-based. You won't have to worry about it irritating or skin or polluting the environment.
Note: This promotional offer is only guaranteed through the end of the day.