Based in London, Sweaty Betty specializes in women's activewear. Aside from clothing, they also sell accessories such as bags, hats, headbands, and socks. Over the years, they have won numerous awards including the "Sports Retailer of the Year" title from the Sports Industries Federation.
About Sweaty Betty
Sweaty Betty was founded by Simon and Tamara Hill-Norton in 1998. That year, they opened their first retail store in London's Notting Hill. A successful venture, the company eventually opened four other locations by the early 2000s.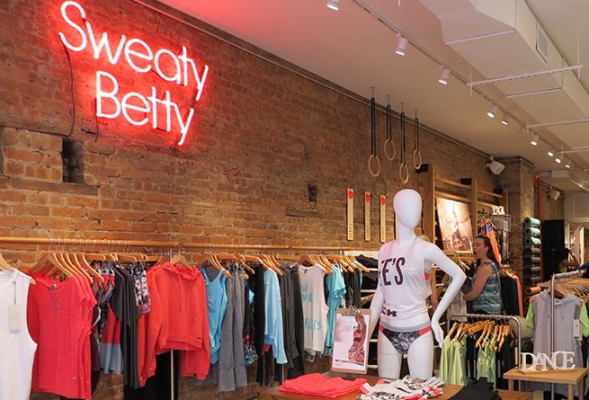 Today, the brand has more than 50 boutiques in the UK, as well as half a dozen locations in the United States. Their products are also available at various department stores such as Bloomingdale's and Harrods.
Do you prefer online shopping? They have an official website that you can shop on as well! 
More About Sweaty Betty Activewear
Sweaty Betty offers a wide variety of sportswear including leggings, jumpsuits, shorts, tanks, tees, and hoodies. They also have collections that are geared toward specific sports such as tennis, swimming, running, yoga, and snowboarding.
Given that they're based in the U.K, it's not surprising to know that their prices are a little higher in the United States. For instance, their leggings are generally priced anywhere between $70 and $135. Some items, however, are a bit cheaper, such as their tank tops. Want to snag a deal? Then keep an eye out for sales!
Taking Care of Sweaty Betty Activewear
Want to get your money's worth? Then make sure you're taking proper care of your Sweaty Betty products! While not flimsy by any means, their tops and bottoms can wear out prematurely if you don't care for them properly. For one thing, you don't want to leave them in a pile in your room—assuming that there's sweat, the oils and bacteria can degrade the material over time.
What should you do instead? Put them in the wash. You want to be careful how you do this, though—one wrong step and you can easily ruin your new pair of leggings! Want to know how to care for Sweaty Betty products? Then you've stumbled on the right page. We'll be going over the washing instructions for their garments below—so be sure to read the rest of the post!
Fabrics Used by Sweaty Betty
When shopping for clothes, you should always pay attention to what type of material it's made out of. Why? Different materials have different washing instructions! Here are some of the most common fabrics used by the brand.
Polyester
Sweaty Betty uses polyester in many of their products. Known for its resiliency, the fabric is ideal for a variety of activewear. In addition to being durable, it features a moisture-wicking finish, which allows perspiration to evaporate from the surface of the garment.
This fabric is used in their leggings, tanks, workout tops
Elastane
Elastane (also known as Spandex or Lycra) is a synthetic polymer that can be stretched many times its length. For this reason, it is often blended with other fibers such as nylon or polyester and used for athletic clothing.
This fabric is used in their leggings, workout tops, sports bras, sports underwear, and more.
Viscose
Rayon is semi-synthetic in that it's made from cellulose fiber. Texture-wise, it is very similar to cotton, wool, linen, and silk. Not only is breathable, but it features moisture-wicking abilities, which makes it ideal for sportswear. However, it is also used for dresses, jackets, outerwear, and more.
This fabric is used in their tanks, workout tops, t-shirts, and more.
Modal
Modal is a semi-synthetic fabric that is made from beech trees. A type of rayon, it is silky soft, which makes it perfect for garments. Due to its silky qualities, it is often blended with fibers such as wool, cotton, or spandex.
This fabric is used in their sweatshirts, hoodies, and more.
Polyamide
Polyamide (also referred to as Nylon) is known for its elastic properties. Made from plastic, it is often used for workout garments due to its durability and strength. Soft and flexible, the fibers are comfortable to wear and move around in.
This fabric is used in their sports bras, sports underwear, and more.
Washing Instructions for Sweaty Betty Leggings/Yoga Pants/Tights
Ideally, you want to wash your leggings after each workout. This will prevent sweat and body oils from building up on the fabric, which can lead to germs and bacteria. Don't worry, they're not difficult to wash—here's how!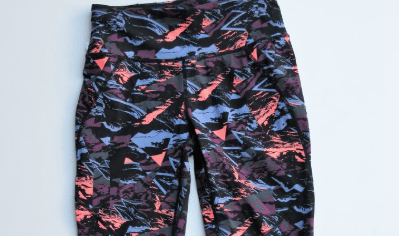 Putting Your Sweaty Betty Leggings in the Washer
There's a trick to washing leggings—what you want to do is turn the fabric inside out. Not only will they last longer that way, but the colors will fade less as well. It's also recommended that you put them in a laundry bag—they will separate them from your other clothes, which helps to reduce friction and rubbing. Don't have one? You can find them at most department stores—in the meantime, though, you can put your leggings in a clean pillowcase.
Note: As long as you separate your clothes by color (i.e. lights with lights, darks with darks), it's perfectly fine to wash your Sweaty Betty leggings with other items.
Place the items in and prepare the washer by adding one scoop of ACTIVE detergent. Choose a cold water cycle (make sure to use a delicate/reduced spin setting) and press the start button. Do not use bleach or softeners—these types of products can cause damage to the leggings.
Take the leggings out as soon as the washing is finished. Remove them from the laundry bag and let them dry naturally at room temperature. Avoid using the dryer.
Hand Washing Your Sweaty Betty Leggings
There's nothing wrong with putting your Sweaty Betty leggings in the washer. However, it's not as gentle as washing them by hand—just something to keep in mind.
The first step is the same as machine washing—you want to turn the leggings and tights inside out. Add lukewarm water to the sink and put in a scoop of ACTIVE detergent (the exact amount depends on the number of items that you're washing). Agitate it with your hand to mix the solution and put in your leggings. Let it soak for upwards of 30 minutes—that will give the detergent time to do its work.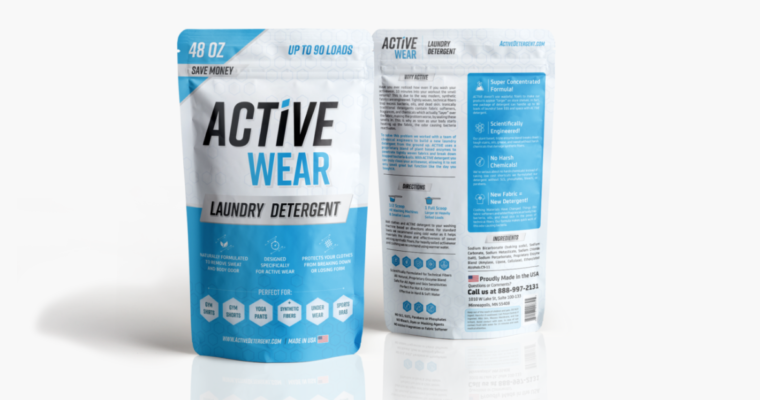 Gently knead the cloth a few times to get rid of any debris (pay extra attention to stained spots if any). Afterwards, remove the detergent by rinsing it with water—continue until all the soap suds are gone. Pick it up and place it on a dry towel. Roll it up with the leggings in between so that it will absorb the excess water. Let them air dry away from direct sunlight.
Removing Stains From Your Sweaty Betty Leggings
When it comes to stains, you want to treat them as soon as possible. The longer you wait, the deeper they'll penetrate into the fabric (i.e. harder to remove).
Start by dissolving some ACTIVE detergent in lukewarm water. Wet the problem area before applying the mixture to the spot using a soft brush or cloth. Avoid rubbing the stain as that can spread it around the fabric. Once it's saturated, let it sit for 30 minutes.
Afterwards, rinse the area with water. Repeat the above steps if the stain is still present.
How to Wash Sweaty Betty Sports Bras
Sports bras are similar to leggings in that they also come into contact with perspiration. Considering this, it's best to wash them after each wear.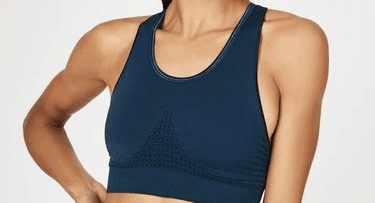 Machine Washing Sweaty Betty Sports Bras 
First things first, check to see if the pads/cups are removable. If they are, wash them separately (they'll be much cleaner that way). As far as the bras go, you want to wash them in a lingerie bag. Remember, sports bras are delicate items—the last thing that you'd want is for them to wear down from friction with your other clothes!
Place the sports bras in the machine and put in a scoop of ACTIVE detergent. Wash all items on a delicate setting with cold water (never hot water as it's bad for the fibers). Do not use softeners or bleach. If you really want to soften your bras, you can try adding white vinegar instead.
Remove the sports bras from the machine once the cycle is done. Dry them by putting them on a clothesline or drying rack. Tumble dry is a no-no as the heat can damage the material and elastic.
Washing Sweaty Betty Sports Bras by Hand
Consider washing your sports bras by hand every once in a while—it's much gentler than putting them in the washer! Start by bringing your items to the sink. Fill it with water and add a little bit of ACTIVE detergent (you don't want to add too much, otherwise, it will be tricker to rinse out later). Place your sports bras in and push them under the soapy liquid. Swish them around gently a few times and let them soak for 15 to 20 minutes.
Note: If your sports bra has removable pads, take them out so that you can soak and wash them separately. 
Once you've let them soaked a bit, swish them around in the water again with your hand. Press on them gently and drain away the dirty water (don't be surprised if it looks pretty gross!). Hold the sports bra up to the faucet and rinse it until the water turns clear.
The final step is to let them dry. You can hang them on a clothesline or lay them on a clean towel. Never toss them in the dryer as the heat can damage the elastic. As far as the bra pads go, you can put them back in once both items are fully dry.
Best Way to Clean Sweaty Betty Swimsuits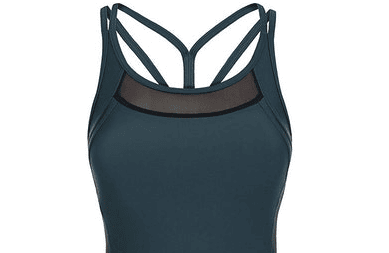 The key to washing swimsuits is to do so as soon as possible. After all, the material can easily be damaged by things such as chlorine, salt, or sunscreen.
Washing Sweaty Beatty Swimsuits by Hand
The first thing that you want to do is to rinse your swimsuit in cool water. If you can, soak it in a tub of water—that will remove most of the salt and body oil on the fabric. From there, you want to refill the tub with cool water. Add a small amount of ACTIVE detergent and mix until the powder is completely dissolved. Do not use bleach as that can be damaging to the suit.
Turn your swimsuit inside out and place it in the mixture. Swish it a few times and rinse well. Never wring or twist to get water out of the fabric—that will damage the fibers. Instead, gently squeeze it with your hands. When you're finished, lay it flat to dry out of direct sunlight. Do not use a clothes dryer.
Extending the Life of Your Sweaty Betty Swimsuit
Let's face it, swimsuits can be expensive. Given that, it only makes sense that you'd want them to be in tip-top shape. Here are a few tips that can help:
Take a shower before leaving the beach or pool—that will help to rinse out some of the chemicals that might be on the fabric
Be mindful of where you sit; some surfaces can be rough or jagged
Skip the hot tub—the heat will stretch out your swimsuit very quickly
Alternate between different swimsuits
Never put your swimsuit in the washing machine
Note: This promotional offer is only guaranteed through the end of the day.