Hiskywin is a small clothing brand that's available on Amazon. They specialize in various types of activewear such as yoga pants, joggers, shorts, hoodies, and rash guards.
More About the Brand
Hiskywin has been selling on the site since 2019. Some of their best sellers include their sun protection tops, high-waisted yoga pants, half-zip hoodies, and drawstring joggers. As far as we can tell, they're an Amazon exclusive brand; you can't find their products anywhere else.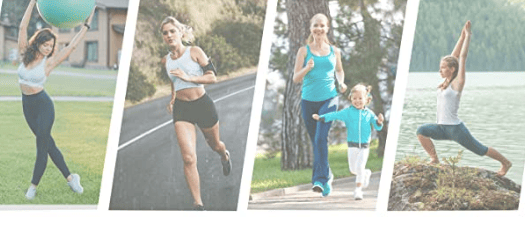 What Kind of Yoga Pants Are They Known For?
The brand offers various types of yoga pants. For example, they sell high-waisted yoga pants, straight-leg yoga pants, and bootleg flare yoga pants, all of which are available in various colors from black to pink. There are also five sizes to choose from—small, medium large, x-large, and xx-large.
The prices are also extremely reasonable. If anything, that's one of the reasons why they've become so popular. Take their 'bootleg flare yoga pants' for example, you can get a pair for as low as $13. Shipping is also free if you order above a certain amount.
Keeping Your Hiskywin Yoga Pants In Good Condition
Their yoga pants are of decent quality for the price. While they won't last you forever, they will last a few years as long as you care for them properly. This means reading the care tag label before washing them. For one thing, you never want to throw the pants into the dryer; the heat will likely warp the fabric.
It's also important that you wash the pants after each wear, especially if you've been working out. You don't want to leave them in the corner of your room for days on end as that'll only lead to odors. Not to mention that it can actually damage the garment.
Are you looking for a guide on how to wash your Hiskywin yoga pants? Want to know how to clean them properly? Then you're in luck—we'll be going over everything that you need to know below so make sure to keep reading!
What Materials Are Hiskywin Yoga Pants Made Of?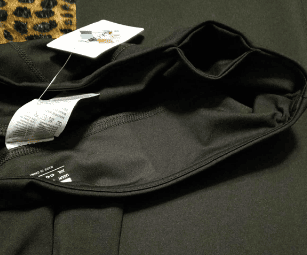 Hiskywin yoga pants, like most activewear, are made of synthetic fibers—ones that are known for their durability. Most of them, anyway (certain colors of their yoga pants are made of a cotton blend).
Polyester
Polyester fabric is extremely strong and can withstand repetitive movements. It's also hydrophobic, which means that it can repel water. This makes it ideal for jackets and other garments that are meant to be used in damp environments. On top of that, it's flexible, wrinkle-resistant, and dries quickly. As with most synthetic fibers, however, it's not very breathable and tends to trap sweat and heat next to the skin.
Spandex
Spandex is a manmade fiber that's made of polyurethane. Unlike polyester, it has extraordinary elasticity. It's also snug and form-fitting, which makes it an excellent choice for swimsuits, tights, leggings, and other activewear. The only disadvantage is that it tends to trap moisture. The good news is that that can be fixed by combining spandex with other, more breathable fibers.
Nylon
Nylon is a synthetic material that's made from plastic yarn. While it's not very water-resistant, it has excellent wear resistance and can handle a wide range of temperatures. The fibers are also elastic in that they can stretch up to 30% without losing their shape. Not to mention that it's resistant against pilling and abrasion.
How to Machine Wash Hiskywin Leggings
Are their yoga pants machine washable? The answer is yes! Just make sure to read the care label before tossing them in the washer—it'll tell you everything that you need to know. For those who are looking for more in-depth instructions, read on!
Most, if not all of their yoga pants come with a hidden waistband pocket. Make sure to empty it before washing; there shouldn't be anything left inside. Once you've done that, turn the pants inside out so that the tags are on the outside—that'll help prevent the outer layer from wearing out.
For those who want to keep their pants in good condition, it's highly recommended that you use a mesh laundry bag. Simply toss the pants in and zip up the zipper. The bag will act as a physical barrier so that the pants won't rub against your other garments. If you don't have a laundry bag, you can improvise with a pillowcase—just tie off one of the ends with an elastic.
Toss the mesh bag into the washer and add the rest of your laundry. For example, you can wash them together with your shorts, tights, and leggings. If anything, you just want to be careful of the colors (ie. don't mix dark-colored items with light-colored items).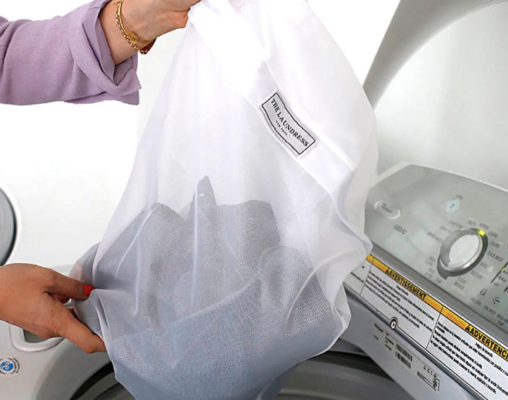 Next, measure one scoop of ACTIVE detergent. Pour it in the dispenser, or if there isn't one, directly into the drum. Avoid using fabric softener; they'll coat your pants with a chemical layer, which will reduce their ability to wick away moisture. Consider using white vinegar instead. Simply add 1/2 to 1 cup during the rinse cycle—it'll soften the pants without leaving any residue on the fabric.
Once the detergent is in, choose your settings. Select a delicate cycle with minimal spin and make sure to use cold water. Hot water can and will stretch out the fibers over time.
Take your pants out of the washing machine once it's finished running. Don't leave your damp clothes inside for too long, otherwise, bacteria can start growing. And when it comes to drying the pants, you don't want to use the dryer. We recommend air drying them on a laundry rack or clothesline instead, ideally away from the sun (sunlight can cause the dyes on the fabric to fade).
How to Wash Your Hiskywin Yoga Pants By Hand
Hand-washing your yoga pants has several advantages. For one thing, it's gentler on the fabric. Not only that, but you'll also save on energy costs—and all you need is a sink and some detergent.
Start by checking the pocket; make sure nothing is tucked inside. From there, you want to turn the pants inside out. While friction damage isn't something to worry about with hand-washing, it's still a good idea to wash them inside-out as that'll help expose the sweat and dirt that's embedded in the inner layer.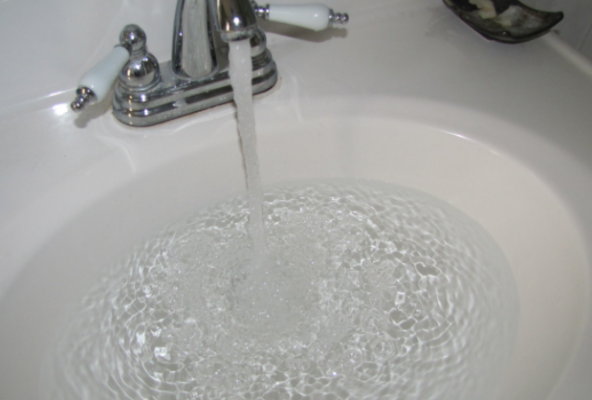 Fill the sink with lukewarm water, about three-quarters full, and mix in half a scoop of ACTIVE detergent. Place the pants in the sink once the mixture is sudsy and make sure they're completely immersed—that'll allow the soap to penetrate into the fibers. Swirl them around a few times in the water with your hands if you have to.
Tip: Hiskywin yoga pants can be hand washed with other similar garments. For example, you can hand wash them with tights or leggings. Depending on the total number of items, however, you may need to add a bit more detergent. And remember not to mix colors as that can cause them to bleed.
Leave the pants in the sink for about 15-20 minutes. Don't soak them for too long, otherwise, the colors can fade.
From there, you want to rinse them with cool water. You can hold them directly under the faucet or you can rinse them in the sink after refilling it with water. Continue to rinse until there are no more soap suds on the fabric—this can take a minute or two.
Gently press the water out of the pants afterward. You can also roll them up in a clean towel; that'll help get rid of some of the excess moisture. Once you've done all that, hang them up so that they can air dry (ideally in a well-ventilated room away from the sun). Don't use the dryer unless you want the elastic to stretch out.
Spot-treating Hiskywin Yoga Pants
It's highly recommended that you spot treat your yoga pants if there are stains before washing. Here's how to do it:
Wet the stained area. Fill a bowl with warm water and pour in a bit of ACTIVE detergent. Mix with your finger until the powder's dissolved. Apply it onto the fabric with an old toothbrush (or other soft-bristled brush). Gently scrub using circular motions, from the outside to the inside—that'll help prevent the stain from spreading outwards.
Rinse the area with water; continue until all of the detergent is gone and check the spot. Repeat the above steps if the stain is still visible.
Which Laundry Detergent Is Best For Hiskywin Yoga Pants?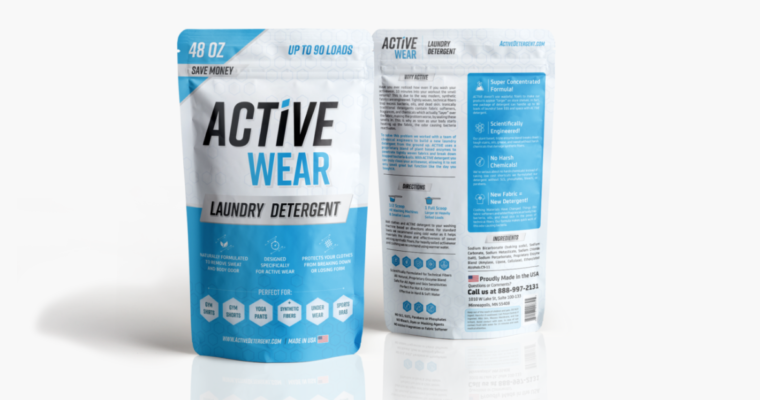 ACTIVE detergent is the best choice for several reasons. For one thing, it's made for these types of synthetic fabrics. Unlike regular detergents, it has the ability to dissolve sweat, dirt, and oils. In other words, your clothes will be that much cleaner and fresher. What's more, is that it's all-natural. The ingredient list does not contain any artificial fragrances or additives. Even the enzymes are plant-based! In other words, you won't be exposing your family to potentially harmful chemicals. It's also better for the environment.
Note: This promotional offer is only guaranteed through the end of the day.