Fila is a sporting goods company that's based in South Korea. Aside from clothing, they also sell shoes for men and women, some of which are specifically designed for tennis. Their products are available at many retailers including Foot Locker, Urban Outfitters, Amazon, Macs, JD Sports, and more.
More About Fila
Fill was established in Biella, Italy in 1911. Founded by Giansevero Fila, the company started by making clothes for those who lived in the Italian Alps. Believe it or not but their main product was initially underwear—it wasn't until the 70s that they transitioned into selling sportswear. Ultimately, it was this switch that caused their popularity to soar.
In 2007, the brand was acquired by Fila Korea. That same year, the company moved its headquarters to Seoul, South Korea. Headed by CEO Soon Keun-Chang, the brand currently operates 11 offices globally. To give you a better idea, they have stores in Chile, Argentina, Japan, China, Australia, New Zealand, Russia, and Hong Kong.
A Closer Look at Fila Activewear
Fila sells a variety of sportswear including leggings, tights, tracksuits, jackets, shorts, and unitards. It's probably worth mentioning that they also have a youth line, though its selection is not nearly as extensive as that of their other collections. In addition to clothing, they also manufacture footwear.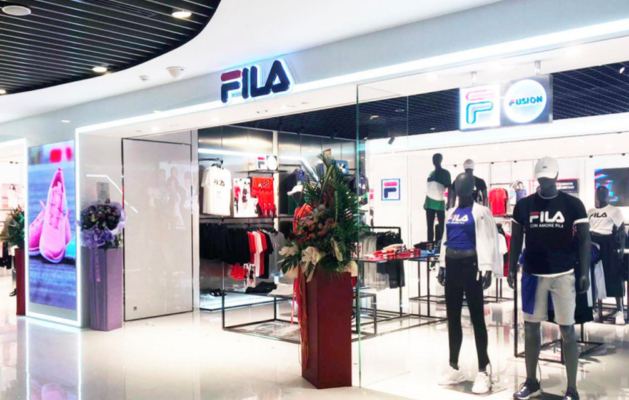 Like most established brands, they have an official website from which you can order their products; their items can also be found in various retailers, as mentioned earlier.
Cost-wise, their sportswear is not too expensive. However, they're not especially cheap, either. If anything, their prices are competitive with those sold by other brands. For instance, a pair of their women's leggings will cost you around $45, which is fair. If you're lucky, though, you might just be able to snag some of their products on sale!
Taking Care of Fila Sportswear
Fila is an established company with a well-known history. Given that, it's not surprising to know that their items are well made, especially when compared to some of the cheaper brands. Having said that, their activewear will wear out eventually; the fabric is not meant to last forever, after all.
Want your Fila sportswear to last? If so, you'll want to make sure that you're taking proper care of their products. In other words, you want to be careful with how you wash them. You've probably heard this before, but it's easy for clothes to get damaged in the laundry room! One wrong step is all that it takes to ruin a shirt or a pair of pants.
What's the best way to wash Fila products? Want to know? If so, be sure to keep reading!
Fabrics Used by Fila
Before we dive into the washing instructions, it's important that we go over some of the fabrics that they use first. Why? It determines how you'd wash a certain item!
Cotton
Cotton is one of the most common types of fabrics out there. Not only is it comfortable to wear, but it's breathable—this makes it a fantastic option for the summer. Strong and robust, the fibers are hypoallergenic, which means that they will not irritate your skin. There are some drawbacks, though. For one thing, it's prone to shrinking. As a natural textile, it also wears down faster.
Fila uses cotton in their leggings, sweatshirts, tops, bike shorts, and more.
Spandex
Spandex is a man-made fiber. In other words, they are not sourced from plants and animals. What makes this fabric unique, is that it is highly elastic. For instance, it recovers quickly when stretched. Considering this, it's not surprising to know that it's frequently used in activewear. After all, you want to be able to move your body properly and comfortable during a workout! With time, however, the elasticity can wear out.
Fila uses spandex in their leggings, tops, bodysuits, shorts, sweatshirts, and more.
Polyester
Polyester is another type of synthetic fabric that comes with many merits. First of all, it is inexpensive.  Highly durable, it is resistant to both chemicals and wrinkles. The material also has a moisture-wicking finish—that is, it's capable of transferring sweat from the skin to the surface, where it can evaporate; this allows you to stay dry and comfortable at the gym. Did we also mention that it's recyclable?
Fila uses spandex in their jackets, bodysuits, shorts, hoodies, and more.
Viscose
Viscose is a type of fabric that's made from cellulose fibers. Due to the way it's made (it's treated with a type of alkaline substance), however, it's not considered to be a natural fiber. Smooth and slippery, it is often compared to nylon. Similar to cotton, it is highly breathable, which makes it a good option for sportswear.
Fila uses viscose in their hoodies, sweatshirts, tops and more.
How to Wash Fila Leggings/Yoga Pants/Tights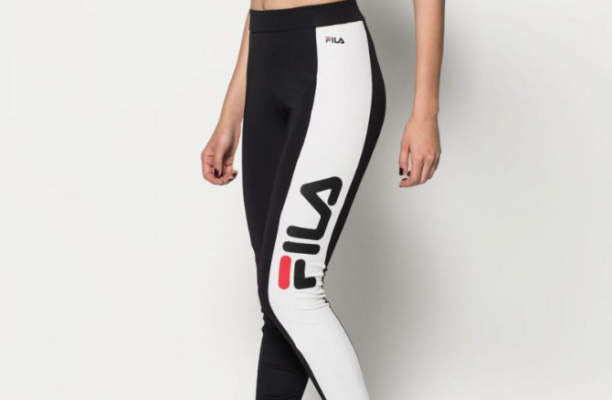 Ideally, you want to wash your leggings immediately after a workout—that way, they won't have time to develop an icky odor!
Are Fila Leggings, Yoga Pants, and Tights Machine Washable?
Yes, they are—after all, most of them are made from cotton and spandex. Before you put them in the machine, though, it's a good idea to familiarize yourself with what you can and cannot do by taking a look at the care tag label.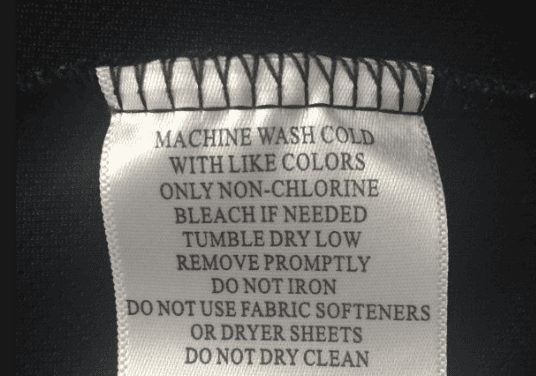 Start by flipping your Fila leggings and tights inside out. There are two reasons why you want to do this—it will prevent the colors from fading and it will make it easier for the detergent to wash out any dirt or sweat that's embedded in the fabric.
Pro-tip: You can wash your Fila leggings, yoga pants, and tights with other items as long as you've separated them by color. In other words, do not mix black leggings with white t-shirts—that will lead to bleeding.
Will you be washing them with other garments? If so, it might be in your best interest to put the leggings in a mesh laundry bag—that way, you'll be able to minimize the amount of contact that they have with your clothes (i.e. less damage to the fabrics).
Load your leggings in and add one scoop of ACTIVE detergent (or two, if you're washing a lot of clothes). Select a delicate cycle—this is important, some of the other settings can be too harsh for the fabric. Wash everything with cold water; hot water will damage the fibers and cause them to wear out quickly. Do not use fabric softeners—these types of products will remove the moisture-wicking finish.
Take your Fila leggings out of the washer once they're done washing. Lay them flat to dry on a clean towel; you can also hang them up on a clothesline. Do not put them in the dryer! The cotton can easily shrink with the high heat.
Washing Fila Leggings, Tights, and Yoga Pants by Hand
Hand washing is also a good option if you don't mind doing a bit of manual work.
Start by filling the sink with cold water. Take your ACTIVE detergent and pour in one scoop. Mix the powder with the water by agitating it with your hand. Put your Fila leggings in once you see bubbles. Submerge the fabric in the solution by gently pressing down on the items. Let it soak for 15 to 30 minutes (longer if they're excessively dirty).
Swirl your Fila leggings a few times before massaging the fabric with your hands—that will help to get rid of all the dirt and oil. Continue until you're confident that they're clean. From there, you want to rinse the detergent away with plain water; you can do this by putting the leggings under running water. Hold it there until the water becomes clear.
Carefully transfer the leggings to a clean surface. Roll it up in a towel to get rid of some of the moisture before laying it flat to dry. Do not put it under direct sunlight. As mentioned earlier, you also want to avoid putting them in the dryer.
Washing Instructions for Fila Tops, Dresses, and Skirts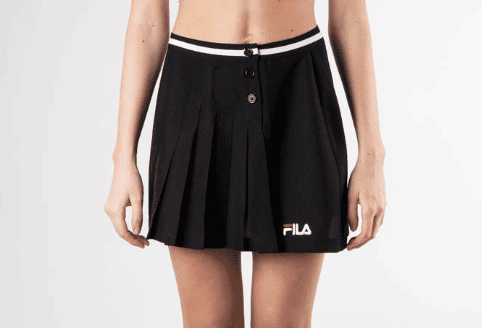 Similar to their other clothes, there are two ways to wash their tops, dresses, and skirts.
Washing Fila Tops, Dresses, and Skirts in the Washer
You can also put their tops, dresses, and skirts, in the washing machine. Depending on how delicate they are, however, you might want to put them in a net laundry bag—that way, you'll be able to minimize the amount of contact they have with your other clothes.
Note: You wash Fila tops, dresses, and skirts with other garments as long as they're like-colors. Do not mix light-colored skirts with dark-colored leggings, etc.
Load them in the washer and add one scoop of ACTIVE detergent. Select a delicate setting and do a cold water wash; do not use hot water as that can damage your clothes. Avoid using bleach or fabric softeners for the same reason. If necessary, one cupful of white vinegar can be added as a softening agent.
Remove the items from the machine once they're done washing. Hang them up on a clothesline and allow them to air dry; a drying rack is a great alternative. Do not put the clothes in the dryer as they're not made to withstand high heat.
Washing Fila Tops, Dresses and Skirts by Hand
Begin by filling the sink three-quarters full with cold water. Add a scoop of ACTIVE detergent to create a soapy mixture. Carefully put your Fila tops, dresses, and skirts in the water—be careful not to overload the sink! Press down on the items so that they're fully submerged and let them sit for 15 to 30 minutes.
Pick up each of the items and wash by massaging the fabric between your fingers. When you're finished with that, rinse off the detergent by putting them under the faucet (you can also fill the sink with clean water). You might have to leave it there for a minute or two to get rid of all the soap suds.
Transfer the garments to a clean surface. Remove some of the dampness by using a towel. From there, you can hang them up to dry. Do not put them in the dryer.
Note: The same methods can be used to wash Fila shorts, unitards, and rompers.
Best Laundry Detergent for Fila Clothing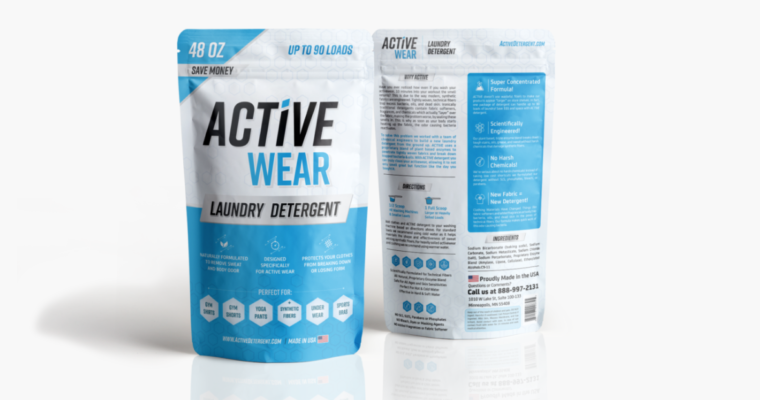 ACTIVE detergent is one of the best, if not the best product that you can use for sportswear—including those made by Fila. What makes it unique is that it contains three plant-based enzymes that are capable of breaking down and dissolving sweat, bacteria, and body oils. With that, your activewear will come out fresh and clean.
Not only that, but it is hypoallergenic. In other words, it is gentle enough for those with sensitive skin. After all, it does not contain any harsh chemicals; everything is all-natural. By switching to ACTIVE detergent, you'll also be doing your part to help the environment!
Note: This promotional offer is only guaranteed through the end of the day.