Tasc is a family-run company that specializes in performance apparel. Known for their bamboo fabric, the brand offers a variety of clothes from leggings to underwear for men, women, and children. On top of that, their catalog also includes accessories such as hats, headbands, and scarfs.
About the Company
Tasc Performance has been around since 2008. Based in New Orleans, the company is the brainchild of Al and Todd Andrews, a father and son duo. Unsatisfied with traditional performance apparel, which not only irritated the skin but retained odors, they sought out to create their own activewear (one that did not require the use of chemically-treated plastics). Ultimately, it wasn't long before they found what they were looking for—fabric that's sourced from the bamboo plant.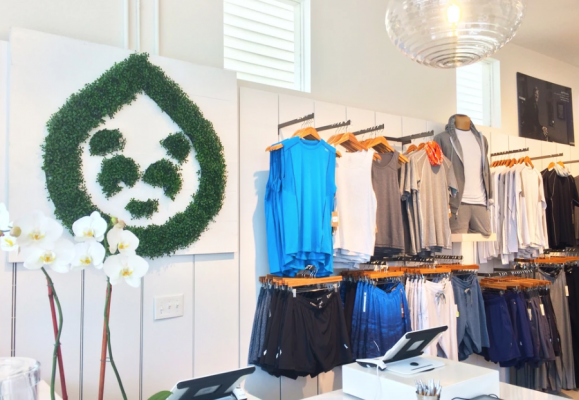 Nowadays, their products can be found in multiple retailers including REI Co-op, Nordstrom, and Moosejaw. Of course, their apparel is also available through their official website. As far as brick-and-mortar stores go, they have a flagship store in New Orleans, Louisiana.
More About Tasc Bamboo Clothing
The company offers a full line of performance apparel for men and women. To give you a better idea, they sell tanks, leggings, polos, shorts, jackets, and more. What makes them special, though, is that unlike other brands, which make use of synthetic fabrics, all of their products are made from bamboo—they do not use "chemicals from a lab" whatsoever.
For what it is, their products are quite affordable. Generally speaking, you're looking at around $60 to $80 for a sweatshirt and a little more for jackets. Sure, their prices might not be the cheapest, but they're definitely not on the high end either. If you're not in a rush, you might even be able to get some of their items when they're on sale!
Taking Care of Tasc Bamboo Clothing
Their products are manufactured at a factory that's exclusively used for Tasc Performance. If anything, they pride themselves in the quality of their items. From sourcing to the final checks, the company works closely with the production team to ensure that only the best goes to their customers. In fact, most of their pieces are hand-sewn and hand-cut. The bottom line? Their products are made to last.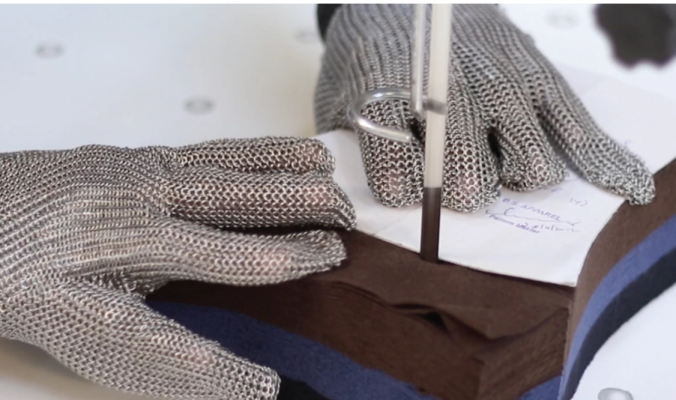 With that said, you want to do your job to take care of the clothes. In other words, make sure that you wash them properly. After all, all fabrics will swear down inevitably (as durable as they may be). Not only will it extend the product's lifespan, but proper washing will also ensure that you won't run into any odor issues, which trust me, is not cool.
Want to know how to wash Tasc Bamboo Clothing? If so, you're at the right place! We'll be going over the washing instructions in detail for certain items below. Keep reading to learn more!
Bamboo Fabrics Used by Tasc Performance
As mentioned earlier, the brand specializes in bamboo clothing. Here are some of the proprietary fabrics that they use for their performance. As it is, they're all created for different purposes in mind!
MOSOtech
MOSOtech is the original fabric that started it all. Silky soft, it is a unique blend of organic cotton, bamboo viscose and Lycra. Not only does it feature superior breathability, but it's also moisture-wicking and comfortable. What's more, is that it comes with an anti-odor finish. Perfect for any activity, it even comes with UPF 50+ protection!
Their MOSOtech collection includes long sleeves, crews, jackets, tanks, leggings, and more.
MOSOluxe
MOXOluxe offers luxurious comfort that's perfect for day-to-day activities or workouts. Soft and lightweight, it offers freedom of movement, which makes it great for gym sessions. Soft to the touch, it'll keep you cool and cozy no matter what you're doing. Similar to MOSOtech, the fabric is a blend of organic cotton, bamboo viscose, and Lycra, though the exact percentages are different.
Their MOXOluxe collection includes hoodies, sweatshirts, track pants, gym shorts, sweatshirts, and more.
MOSOpima
MOSOpima is designed to meet the demands of an active lifestyle. A luxurious fabric, it provides all the versatility and freedom that you need for any activity. Highly breathable, it also features an anti-odor and moisture-wicking finish. Did I also mention that it comes with UPF 50+ protection?
Their MOSOpima collection includes crews, tees, tanks, zippered sweaters, boxer briefs, and more.
MOSOwoven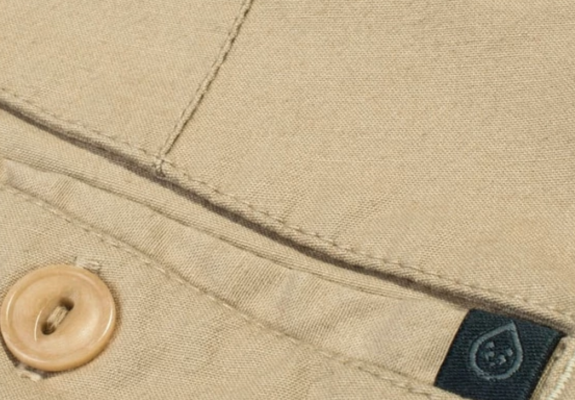 MOSOwoven is unique in that it's woven with horizontal two-way stretch. Flexible with an anti-wrinkle finish, it offers unrivalled comfort that's ideal for everyday wear. The secret behind its instant comfort? The fabric undergoes a special three-wash process that releases the natural benefits of bamboo viscose and organic cotton.
Their MOSOwoven collection includes shirts, shorts, polos, and more.
MOSOdry
Their MOSOdry fabric is what it sounds like—it's designed to dry rapidly. Not only that, but it eliminates drag from water weight. Perfect for poolside activities, the material will allow you to transition quickly between water and land. In addition to being quick-drying, it also offers incredible comfort, subtle stretch, and UPF 50+ protection.
Their MOSOdry collection includes shorts and switchback pants.
How to Wash Tasc Bamboo Leggings
Let's take a look at how to wash Tasc performance apparel now that we know more about their bamboo fabrics. The first item that we'll be looking at? Their leggings! As a general rule, you want to put them in the wash after every wear, especially if you've sweated in them.
Are Tasc Bamboo Leggings Machine Washable?
Yes, it's perfectly fine to put them in the washing machine. Before you do, though, make sure that you've sorted everything based on color. The last thing that you want to do is to mix light-colored garments with dark-colored leggings! There's another thing that you want to do when you're sorting out the items—flip the fabric inside out; that will help to minimize friction damage. Not only that, but it will simply the washing process as the sweat will be exposed to the surface.
Note: Consider using a mesh bag for your leggings if you're washing them with other items—that will further minimize the risk of damage to the fabric.
The next step, once you've put the leggings into the machine, is to add the soap. Generally speaking, one scoop of ACTIVE detergent will do, although it depends on the size of your load (more will be necessary if you're washing a lot of clothes). From there, set the machine for a cold, gentle cycle. It's important that you use cold water as hot water can cause the garments to shrink and warp. If necessary, add white vinegar as a softening agent.
Let the washing machine run. Once the cycle is finished, open the door and take out the leggings. Proceed to air dry them on a drying rack or clothesline. As it is, most of their leggings will dry quickly. Never tumble dry; the heat will disfigure the leggings.
Washing Tasc Bamboo Leggings by Hand
It's easy to wash Tasc leggings by hand. If anything, this method will ensure that they'll last longer! Start with a sink of cold (don't fill it all the way up to the brim). Mix in a scoop or less of ACTIVE detergent and dissolve the powder by swishing the liquid. Once the water is sudsy, place the leggings in. It's important that all of the fabric is wet and submerged—otherwise, the detergent won't be able to do it's a thing!
Leave the leggings in the sink and let them soak for around 20 minutes. From there, massage the bamboo fabric gently to get rid of any remaining debris. Afterwards, rinse off the soap film with water. There are two ways that you can go about doing this—you can either refill the sink with clean water and use that to rinse off the detergent or you can place the item under the faucet. Either way, you want to rinse until the water is no longer sudsy.
Place the leggings on a clean surface once they're free of detergent. Use a towel to remove the excess moisture (you can blot or roll it up inside the towel). Allow the item to dry naturally on a drying rack or clothesline once it's no longer dripping. As mentioned earlier, never use the dryer as it can ruin the leggings.
Washing Instructions for Tasc Performance Sports Bras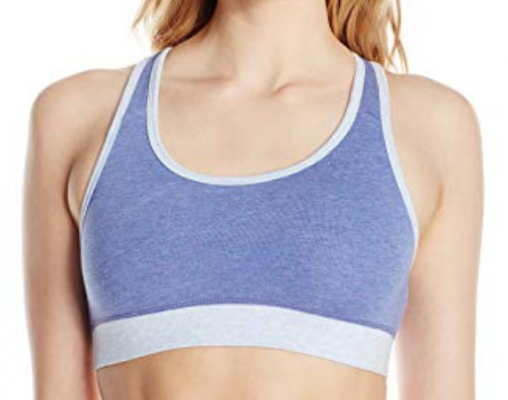 Sports bras should be washed regularly as they have a tendency of coming into contact with sweat. Here's how to do it.
Putting Tasc Sports Bras in the Washing Machine
Sports bras are considered to be delicates but that doesn't mean that you can put them in the washer. There are a few things that you want to do to protect them from damage, though. For instance, it's a good idea to secure them in a lingerie bag. Avoid washing them with jackets and other coarse items as it can cause snagging.
Once you've put the lingerie bag in the washer, add the detergent. Generally speaking, one scoop of ACTIVE detergent will suffice unless you're washing your sports bras with several other garments. Next, set the correct settings on the machine—that is, you want to choose a delicate wash cycle. Make sure that you use cold water as heat can cause the bras to warp. Never use fabric conditioners as they're not meant for activewear; consider vinegar instead as a softening agent.
Let the washer do its thing. From there, take the lingerie bags out and remove the sports bras. Do not tumble dry the items—instead, hang them up so that they can dry naturally. Avoid putting them in a place under direct sunlight as the sun's rays can cause damage to the bamboo fibers.
Washing Tasc Sports Bras by Hand
Prepare a tub or sink of cold water. Dissolve a scoop or less of ACTIVE detergent to create a sudsy solution. Place the sports bras in and press down gently to submerge the item in the water. Let it sit for at least 20 minutes—that will give the detergent time to lift the dirt and sweat from the fabric.
Rub the bamboo fabric gently with your hands before picking up the bra. Once it's clean,  rinse off the soap—the easiest way to do this is by placing it under the faucet. Continue to rinse until the water comes out clear and suds-free. From there, you can dry it with a towel (roll it up inside or use it to blot away the moisture). Proceed to place it on drying rack or clothesline. As it is, Tasc sports bras will dry rather quickly—there's no need to put them in the dryer (nor should you, as it will harm the fabric).
Note: This promotional offer is only guaranteed through the end of the day.