Chromat is a future-forward fashion label that sells swimwear, activewear, lingerie, and footwear. Over the years, their garments have been worn by numerous celebrities including Madonna, Taylor Swift, Tyra Banks, Ariana Grande, and more.
More About Chromat
Chromat was founded by Becca McCharen-Tran in 2010. Based in New York City, the company focuses on empowering garments—from bikinis to dresses—for all bodies. Another thing that sets them apart from other brands is that all of their products are designed and produced in safe and ethical factories in New York and Bulgaria.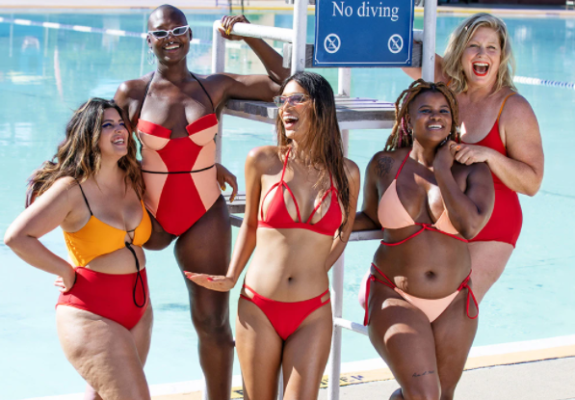 Aside from their website, you can find their products at Nordstrom, Amazon, and other retailers.
What Kind of Activewear Does Chromat Sell?
Chromat offers a variety of swimwear for women including one-piece suits, bikinis, and uniform tops. Since the start of the pandemic, they've also started selling face masks, which you can find on their website.
Price-wise, it depends on what you get but generally speaking, their swimsuits will cost you between $90 to $200+. For example, you can get a one-piece for $148 or a bikini bottom for $90. The good news is that they do have sales, which you can check out on their website. You can also get 10% off your first order if you sign up for their email list.
Taking Care of Chromat Swimwear
Swimsuits are delicate garments. Unlike regular clothes, they can be damaged easily, which is why it's so important to care for them properly. For one thing, you never want to expose them to heat, whether it's hot water or the dryer. The high temperature can stretch out the elastic, which will ruin the suit.
Did you recently buy a new bathing suit? Looking for a guide on how to wash it? If so, you've stumbled on the right page. We'll be going over the instructions in detail below!
Fabrics Used by Chromat Swimwear
First, let's take a look at the fabrics that Chromat uses for their swimsuits.
Nylon
Nylon is a manmade fabric that's known for its excellent elasticity. This makes it ideal for form-fitting garments such as swimsuits. It's also lightweight and resistant to many things including moisture, abrasion, and sunlight. However, the fibers don't do very well with heat. Not only can they warp, but they can melt as well, which is why they should never be washed with hot water.
Spandex
Spandex aka elastane is a synthetic fiber that can stretch up to 8 times its original length. For this reason, it's often used to make sportswear such as leggings, sports bras, and swimsuits. While it's durable, however, it can't be woven on its own; it has to be combined with other materials such as polyester or cotton.
The Best Way to Wash Chromat Swimwear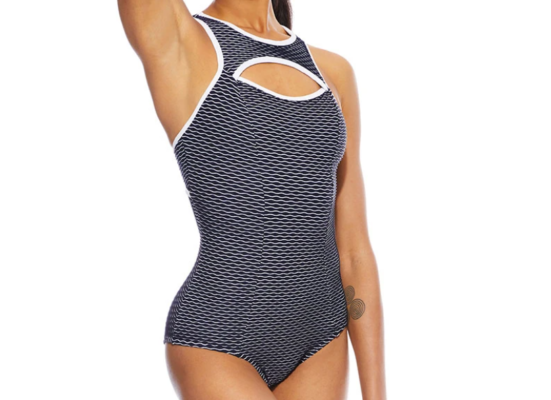 One-piece bathing suits and bikinis can be washed the same way. That is, you can either put them in the washing machine or wash them by hand. Just remember to check the care tag label first—it'll give you all the information that you need as to how to wash the item.
How to Wash Your Chromat Swimsuit By Hand
First things first, rinse the swimsuit with cool water. You can either hold it under running water or jump into the shower with it on (just make sure that the water isn't hot). The goal is to remove any chemicals (e.g. chlorine) or body oils from the fabric.
Once you've rinsed the suit, you can wash it. Start by creating a bath. Fill a clean washtub or sink with water and pour in half a scoop of ACTIVE detergent. Use your hands to agitate the water; that'll help dissolve the detergent powder. Turn the swimsuit inside out and submerge it in the soapy water once the solution is thoroughly mixed.
Tip: Take out any removable pads from the suit and soak them separately. Replace them once they're dry.
Gently move the swimsuit in the water to loosen any dirt or debris. Then let it soak for up to 30 minutes. Swish the item through the solution a few times afterward before rinsing with water (you can either rinse it under the tap or refill the sink with clean water). Continue to rinse all of the soap out; there shouldn't be any detergent leftover when you're done.
Don't wring your swimsuit; that will stretch out and ruin the elastic fibers. Instead, gently press out the excess water. From there, lay it flat to dry, away from direct sunlight. If you want, you can also use a drying rack. Remember not to put the suit in the dryer—that'll ruin the material.
Running Your Chromat Swimsuit Through the Washer
As always, you want to begin by rinsing the swimsuit with cool water. If you can, give it a soak for 20-30 minutes in the sink—that's even better.
Turn your suit inside out after rinsing. Take out any removable pads. Place all the pieces in a mesh laundry bag; that will keep everything together and prevent them from the agitation of the machine. Never wash a swimsuit without first putting it in a bag—you can ruin the garment that way.
Note: You don't have to wash your swimsuit alone; you can wash it with other items such as tank tops, leggings, or sports bras. Just make sure to separate the garments based on color.
Close the bag and put it into the washer. Put in the rest of your dirty clothes and add one scoop of ACTIVE detergent. Avoid fabric softener as it'll trap in dirt and oils. White vinegar can be used as an alternative if you want to soften the fabric instead.
Choose a delicate setting (minimal agitation is key) and start a cold water cycle. Let the washer run. Retrieve your clothes once it's finished and lay them flat to dry or use a drying rack. Don't leave your swimsuit inside the machine for too long, otherwise, it can breed bacteria and you'll have to wash everything all over again.
Washing Chromat Sports Bras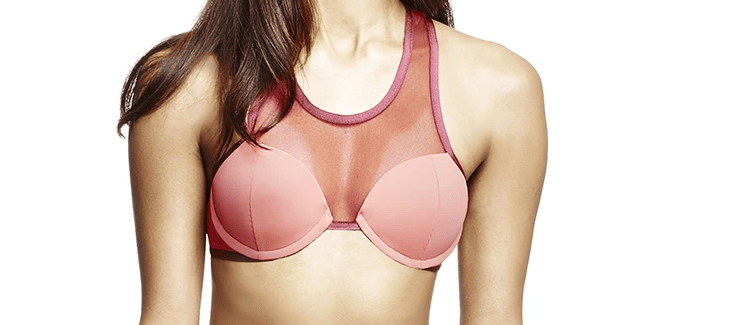 Their sports bras are made of similar materials, which means that you can wash them in a similar fashion. Here's how.
Machine Washing Chromat Sports Bras 
Close all clasps and turn the spots bra inside out; that'll prevent friction damage, which will keep it looking new for longer. It'll also ensure that it won't get snagged or tangled on your other items. Next, place it in a lingerie bag (each sports bra should be in its own bag).
Make sure that the bag is closed properly and throw it in the washer. Add the rest of your clothes if you're washing a mixed load (you can wash it with other activewear as long as you've separated the items based on color). Add one scoop of ACTIVE detergent and skip the fabric conditioner.
Run a cold water wash cycle on a delicate setting (minimal agitation is key). Retrieve your sports bra and other clothes once it's complete and allow them to air dry on a drying rack. Avoid hanging your bra by its straps—they can stretch out due to gravity. Similarly, you don't want to put it in the dryer as the heat will ruin the fabric.
Washing Your Chromat Sports Bras By Hand
Take your sports bra to the sink and create a bath. Fill the latter with cool water and pour in 1/2 scoop of ACTIVE detergent. Agitate the water with your hand to dissolve the powder. Immerse the bra into the solution once it's mixed; the entire item should be completely covered by the water.
Tip: Any removable pads should be taken out and washed separately.
Move the sports bra through the solution a few times before letting it soak for 30 minutes. Rinse the item thoroughly with water afterward (e.g. hold it under running water); there shouldn't be any detergent or soap film leftover when you're done. Continue until the water runs clear and there are no more soap suds.
Gently squeeze out the excess water from the wet sports bra. Don't wring it. If necessary, you can use a towel to remove some of the moisture—place one on the bottom and one on the top and press down. From there, let it air dry on a laundry rack. Remember not to hang up the bra by its straps. Also, don't use the dryer.
The Best Laundry Detergent For Chromat Swimsuits
The type of detergent that you use matters when it comes to washing swimsuits. Ideally, you want to use something that's formulated for synthetic fabrics such as ACTIVE detergent. Unlike regular detergents, it's capable of removing sweat, oil, and dirt from deep within the fibers. This has to do with the fact that it contains plant-based enzymes, which have the ability to dissolve impurities.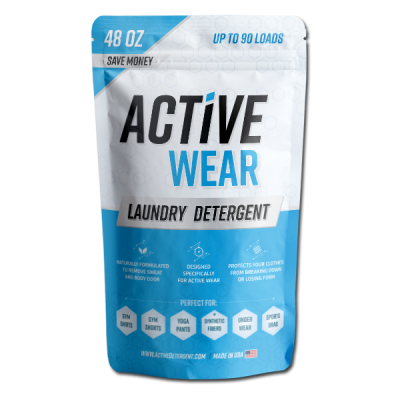 Not only that, but ACTIVE detergent is also all-natural, which makes it a good option for those with skin allergies. For one thing, it doesn't contain any chemicals, fillers, or fragrances. In other words, it's also better for the environment. Given all that, there's really no reason not to give it a try!
Note: This promotional offer is only guaranteed through the end of the day.